Orientation Week continues with kayak and SCUBA!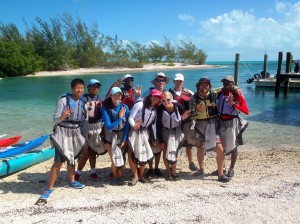 The kayak trip was a great experience for all Island School students.  We learned the basic kayak skills, such as what to do in a situation when the kayak tips over.  The current was both with and against us at different points during the trip.  We traveled from campus to Triangle Cut then through the Marina to Sunset Beach.  At Sunset Beach, we began a lesson about the moon phases and how the position of the moon affects the tides.  We enjoyed a short snorkel and swim at the beach.  For lunch, we ate awesome PB&J tortilla wraps with great GORP (Good Old Raisins and Peanuts) on the side.
After lunch, we got back in our kayaks and made our way to No Name Harbor, where we explor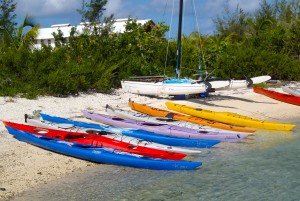 ed the mangroves while fighting the current which tried to push us to shore!  The wind began pushing us back to campus as we started our travel in our kayaks. Although we were tired and sore by the time we got back, it was a great day on the water.  We finished up our kayak day by washing the kayaks and lifting them back under the boat house and we were free to explore the Cape for exploration time!
In addition to kayaking on the surface of the water and exploring the island on vans on the South Eleuthera Road Trip (SERT) this week, we began to develop a sense of place for South Eleuthera through SCUBA diving!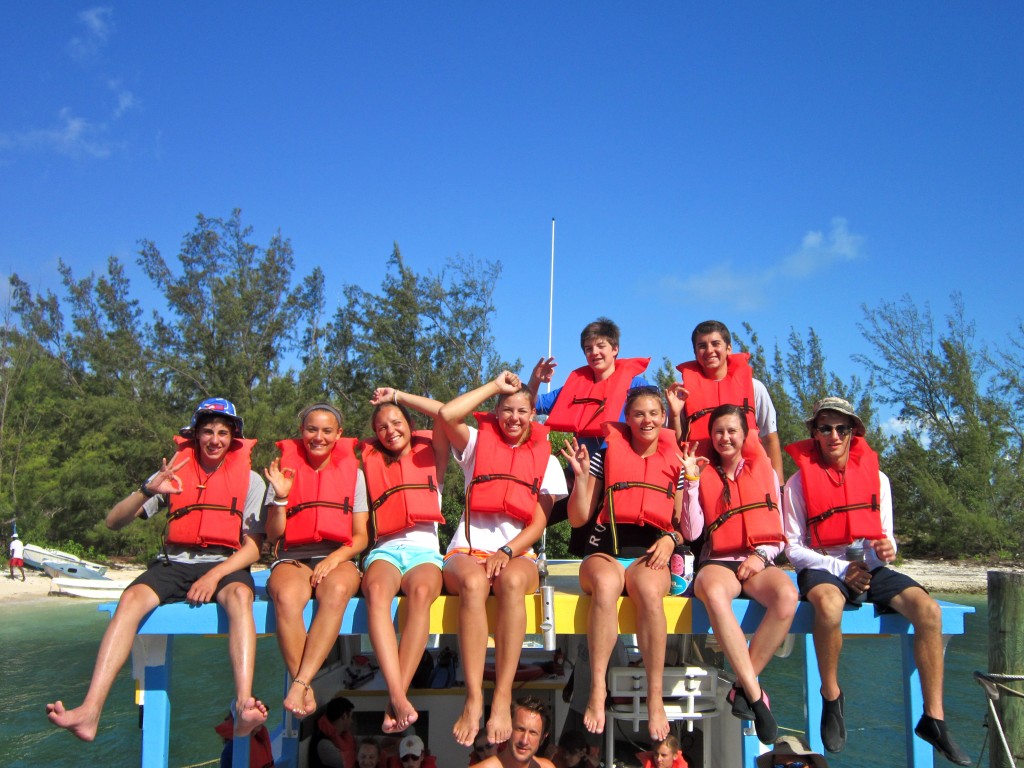 We took our first breath underwater and plunged deeper and deeper into the ocean.  In order to be certified divers, most of us had to develop skills such as buddy breathing, buoyancy, and other basic skills.   In addition to these requirements for certification, we had a great time taking in our surroundings.  A couple of ways that we made the dives fun were break dancing in the water and doing handstands.  While underwater, we also had the opportunity to see some really cool marine life such as: sting rays, battle stars, and many colorful fish.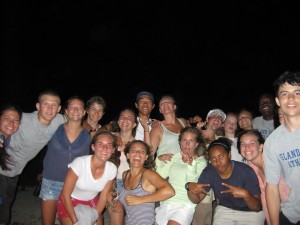 Even though our orientation week has been really busy, we are learning a lot about where we are and we even found time to unwind on the Fourth of July to celebrate America's independence. We roasted marshmallows on the bonfire and we made s'mores (which for some of us was a first!) out on Boys Dorm Beach. We laughed and sang songs that reminded us of home. We realized how close we had become in only a few days!  We lit sparklers and hung out all together.  We are getting even more excited for the Bahamian Independence Day celebration tonight in Governor's Harbour!