This July, we welcomed a group of 15 young men (aged 10-18) to become future leaders and change makers. This 8 day program, lead by Chris Maxey (Island School Founder), Will Simmons (Space 2 Create Founder), Stan Burnside (Outreach Coordinator) and Nigel Sands (Educational Programs Apprentice), was designed to challenge all participants mentally, physically and emotionally. The aim of the program is to help build the future leaders of our immediate community. Early on the first morning of the program, the students set foot on the Base Camp, a place that would be their home for the next week. During the 3 months prior to this arrival, each participant was involved in the construction of this ground breaking new space, learning valuable skills and earning a small stipend in the process. The young men felt ownership over the space they helped to build even before they arrived. Through S.C.U.B.A., snorkeling and free diving they learned to explore the amazing world that has felt foreign even though it has been in their backyards all their lives. Through the next week, the young men would face run swims, water polo, survival skills and stingray research all while supporting and encouraging each other and learning the values of brotherhood in the process. What may have been most challenging for the young men was the emotional and social issues addressed during the course of the week. Amid all of the physical challenges, time was designated to address vital issues such as: drug abuse, healthy relationships, goal setting and violence. 
While this program was only 8 days long, it is the culmination of over a year of hard work and dedication. The idea that spurred this initiative for change was the blatant over-representation of young men in the areas of unemployment and academic under-achievement. The need was obvious but the solution was less clear. Getting the young men to our campus was a simple solution but would most likely not have had the lasting positive impact that is crucial for real change. To foster this change, the program is designed to kick off a year-long mentorship program for each participant. During the year to come, the participants are going to be mentored by various members of our organization. The members of the Center for Sustainable Development have been pivotal in the initial success of this endeavor, lending not only their expertise but also their guidance and advice to each of these young men. This continued relationship is what is going to make the lasting change.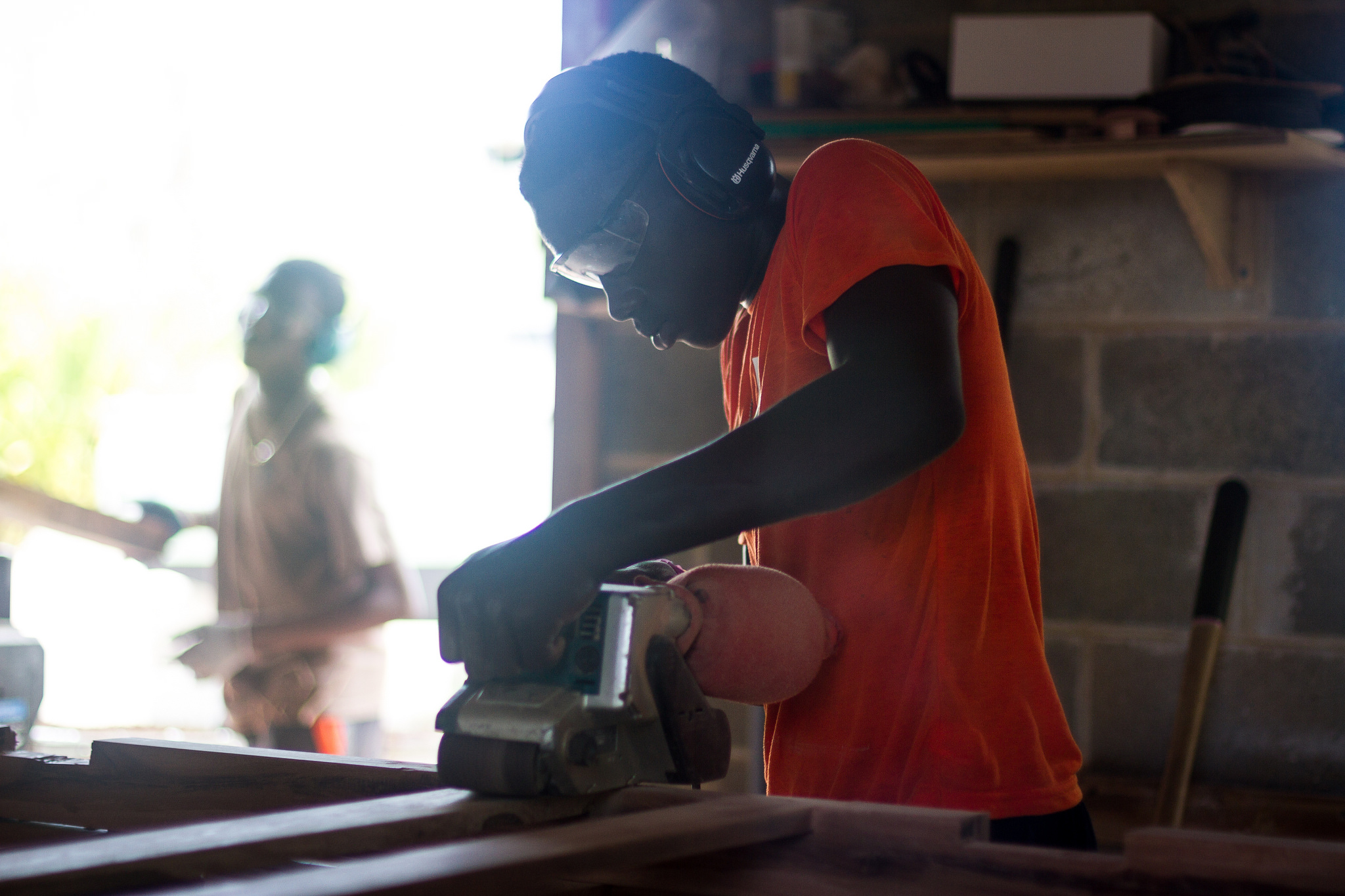 The 8 day program was just the first step towards a brighter future. There is a long road ahead but we are committed to making a difference.