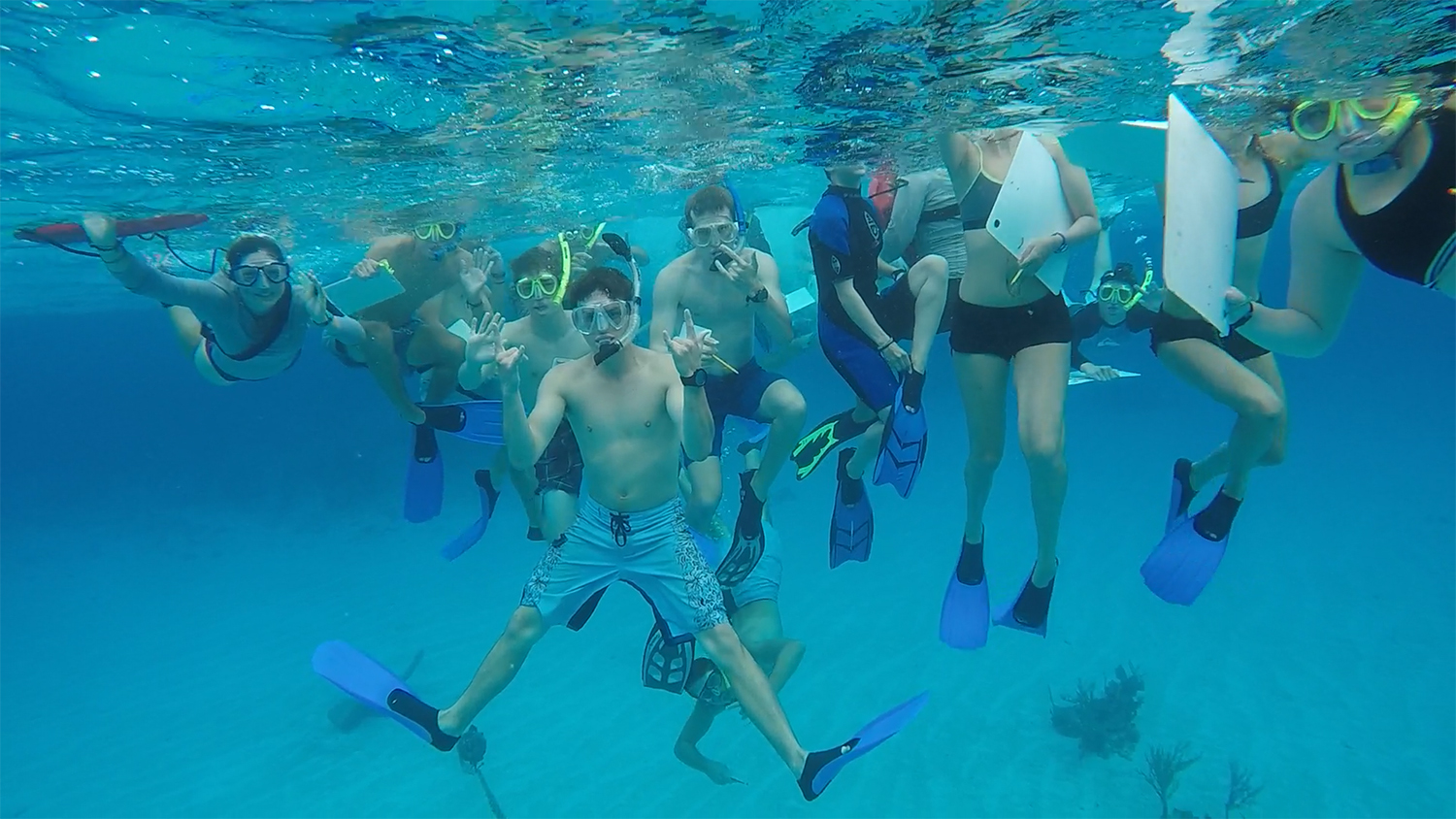 Today marks the start of the Hurricane Island Outward Bound Maine to Bahamas sailing expedition to the Exuma Cays! After 10 days on campus learning about sustainability, the marine environment, and research skills, the students are ready to embark on their 18-day research expedition. They've also participated in many service projects over the past week with Deep Creek Middle School. From helping out with after-school sports and the Open Learning Center, to  facilitating team building activities and a beach cleanup, to helping out at the community garden, these students have made a huge impact on our community!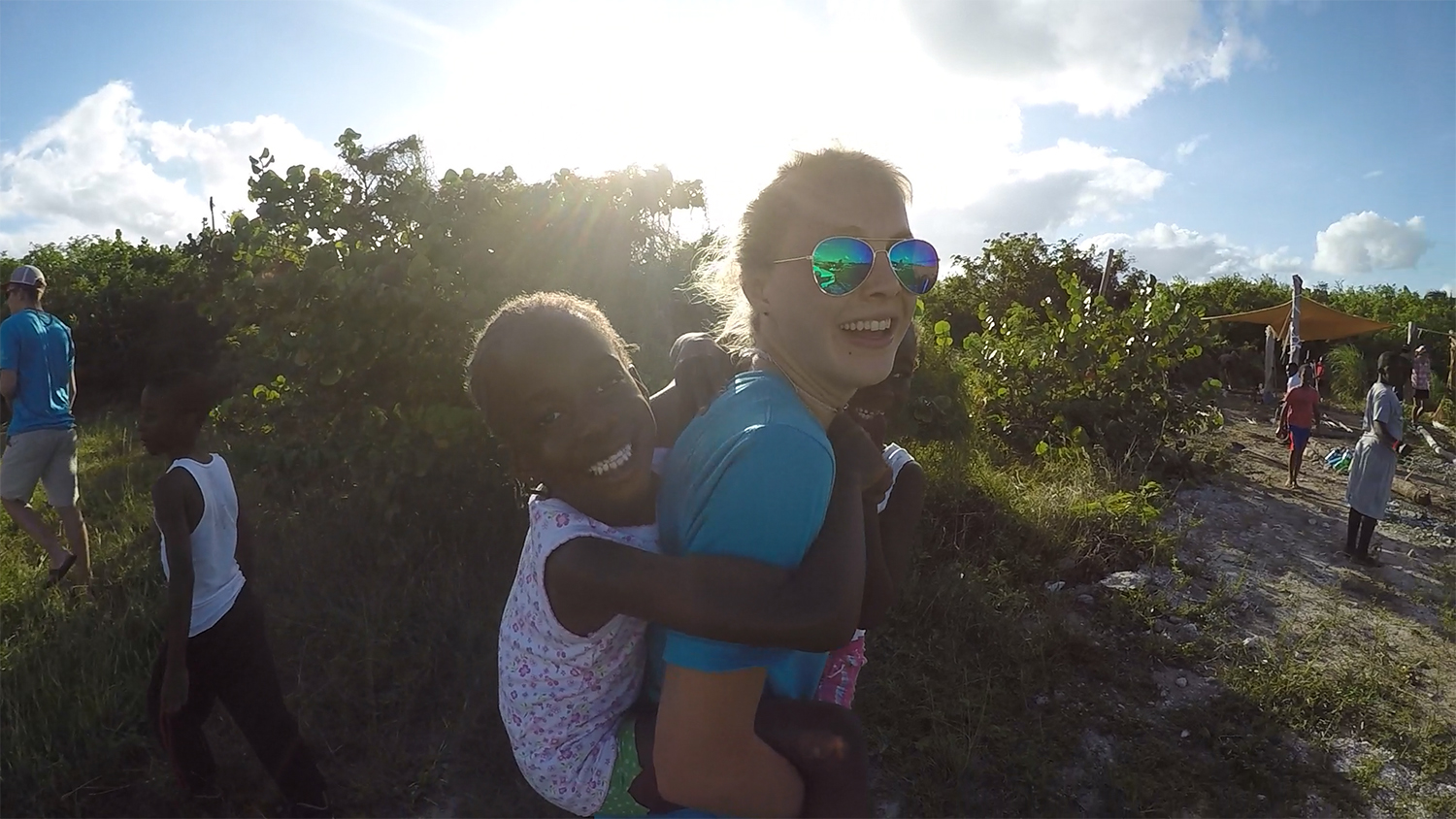 Here's a quick note from the students about their time here thus far and what their expedition to the Exumas will bring:
"Our trip to The Island School and the Cape Eleuthera Institute is part of an Outward Bound 80 day Environmental Science gap year program. The Island School has not only been a great experience but also an amazing learning environment. The lifestyle at the Island School included ideals and ethics that are similar to those of Outward Bound and to our own. The efforts for sustainable living became a huge part of daily life on campus. From taking navy showers (60 second showers) to an intricate aquaponics system, the efforts made here to save our world for further generations is inspiring.
Another part of daily life here is a daily early morning workout, which is sometimes difficult but vital. These workouts boost both our physical health and advance our work towards a final goal of a 1.7 mile swim.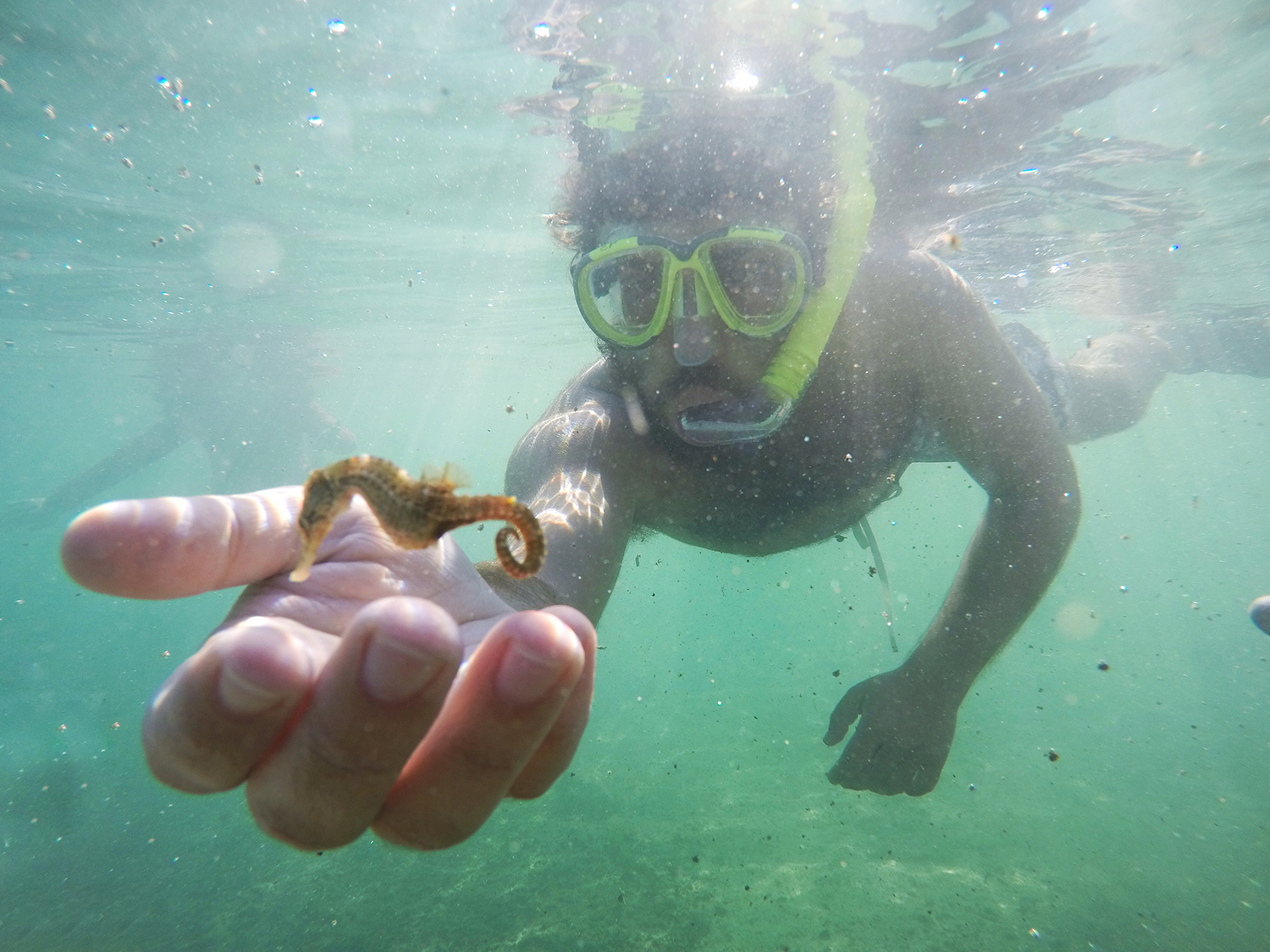 Hands-on learning is emphasized at the Island School. Our lessons include snorkeling, swimming, research, and engaging lessons with PhD scientists. The enthusiasm around this type of learning was both fun and effective, we all leave the classroom with a common understanding of the state of the world. These experiences provided us with a new way of learning and challenged us to apply our newfound knowledge.
The main portion of our expedition will be focused on adding to a long-term data set monitoring the health of reefs in The Bahamas. We, as a group, have been trained in research skills while on campus and are embarking on our 18 day sailing voyage, during which we will apply our new skills throughout the Exuma Cays Land and Sea Park. One group will be focusing on the growth, population, and health of Elkhorn Coral (a vital part of the coral reef ecosystem) in the Exumas, while the other will collect data on fish populations in the reefs. We are extremely excited and can't wait to experience this new type of expedition and apply our new knowledge!"