To the Island School and CEI family and friends,
Thank you for staying in touch with us. We very much appreciate your concern and we will continue to do our best to keep everybody updated.
This morning brought an energized and vocal morning exercise. Being the last group exercise for a few days (and a long exercise track day), the students gave it their all.  Pancakes and sausage were served afterward in a cool and breezy dining hall. The skies are gray and blue and the water is choppy though still a classic Bahamas blue.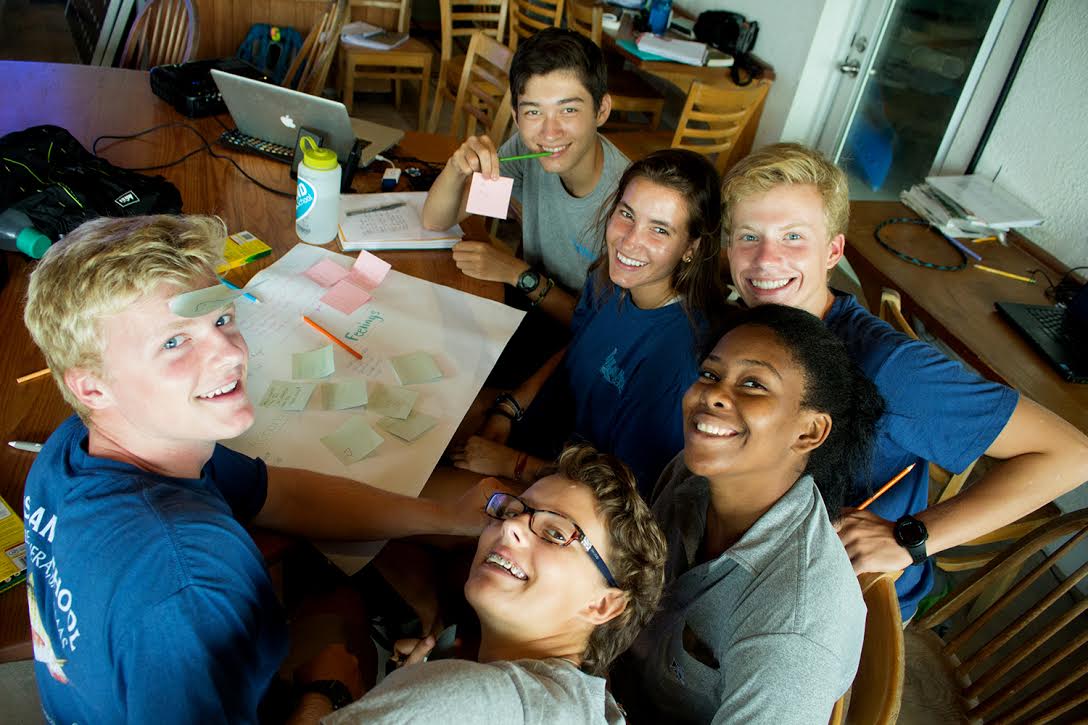 Classes are carrying on as usual today with students grabbing cameras and microphones to do interviews around campus. The communications seminar class is focusing on telling stories about people's experience with storms in the past in audio and video form.
Campus is busy with final storm proofing and organizing. Deep Creek residents are moving onto campus today as well and sharing space with Island school faculty and staff.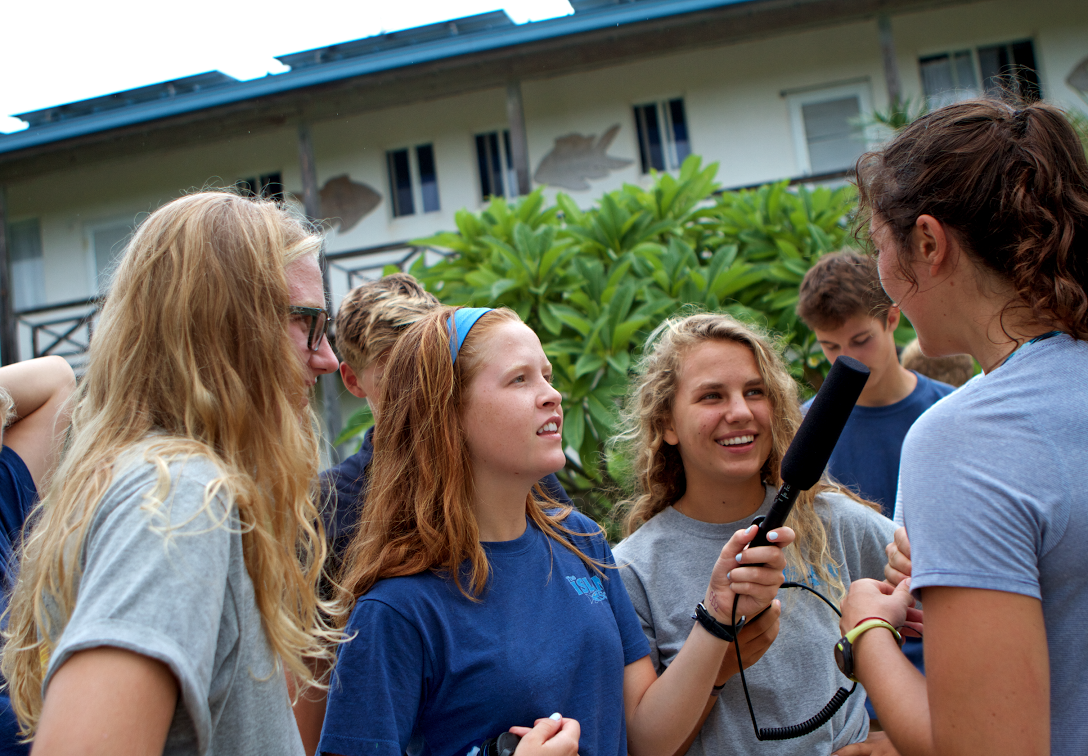 Students will be located in one of our newest and most secure buildings on campus: the Center for Sustainable Development. This building is the ideal location on campus to ride out the storm. It is located about 15 feet above any predicted storm surge, it has an open floor plan which is ideal for communal living , and the entire building was constructed on four of the largest cisterns ever built within the organization, storing over 200,000 gallons of water. Electricity will also be run off of generators if our supply is interrupted.

We continue to prepare and are expecting a big storm. We are continually checking NOAA's website to track the storm and monitor any changes in the storm's path or severity. We understand how difficult it is to be at home watching the news. One of our gifted educators, Elidieu Joseph, is from Haiti and we all took some time to think about the people of Haiti who right now are weathering the storm with so little in the way of resources.  It makes us appreciate all that we have.
Thank you all for the continued support and confidence. As always, please reach out to our team with any questions or concerns.
Email: info@islandschool.org
US Office Number: (609) 620-6700