SUNLIGHT illuminated our campus this morning as students ate their last breakfast in "The Fortress." After 60 hours in The Center for Sustainable Development, students packed up their bags, Crazy Creeks, and pillows and ventured back out onto our campus. Maxey brought everybody together with the conch horn for the first morning circle outdoors since Tuesday.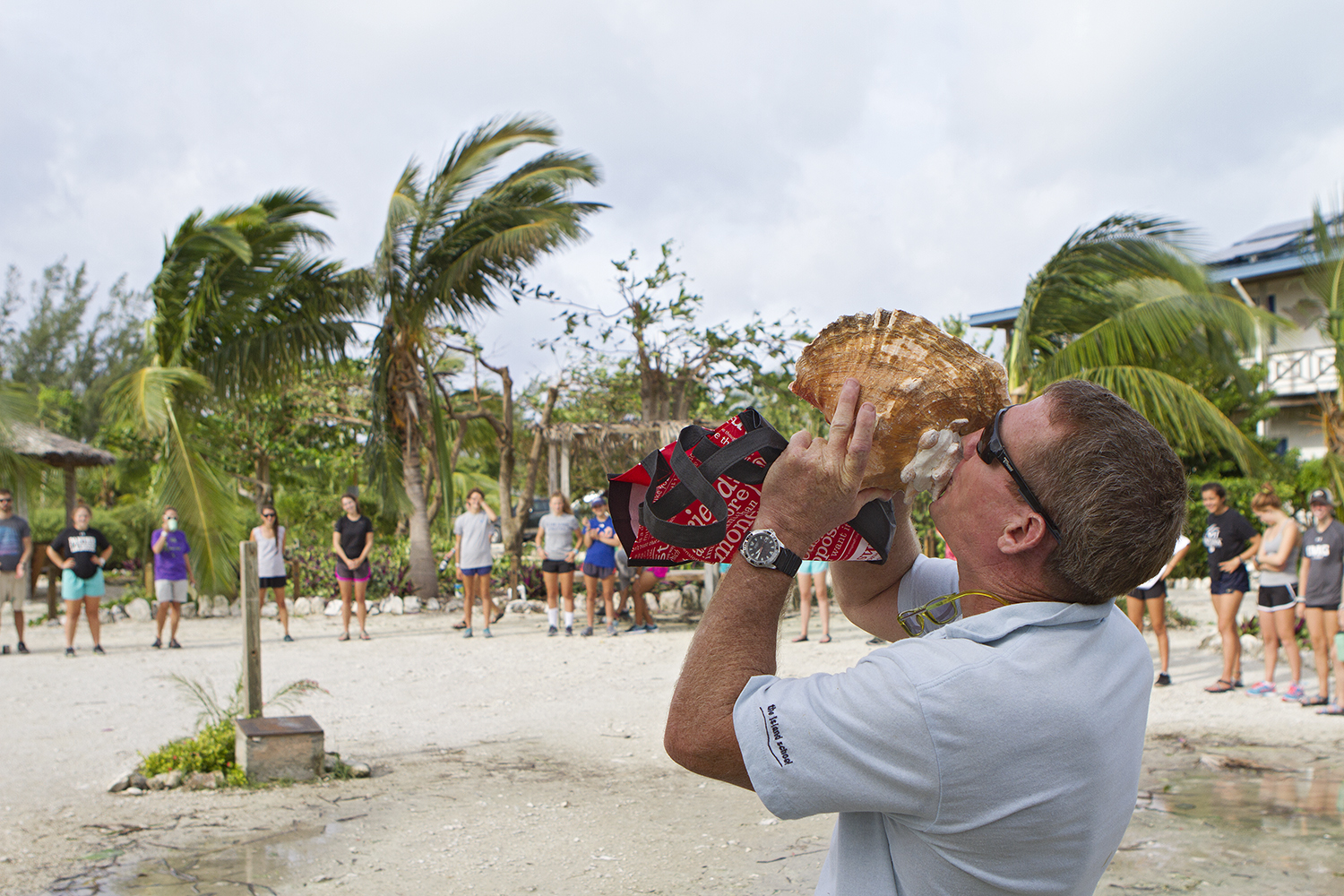 Students have already jumped into helping clean up both Tree House and Beach House dorms as well as CSD. Classes are set to resume as normal into the weekend. Everybody is rejuvenated from being outdoors and campus is quickly regaining its natural look.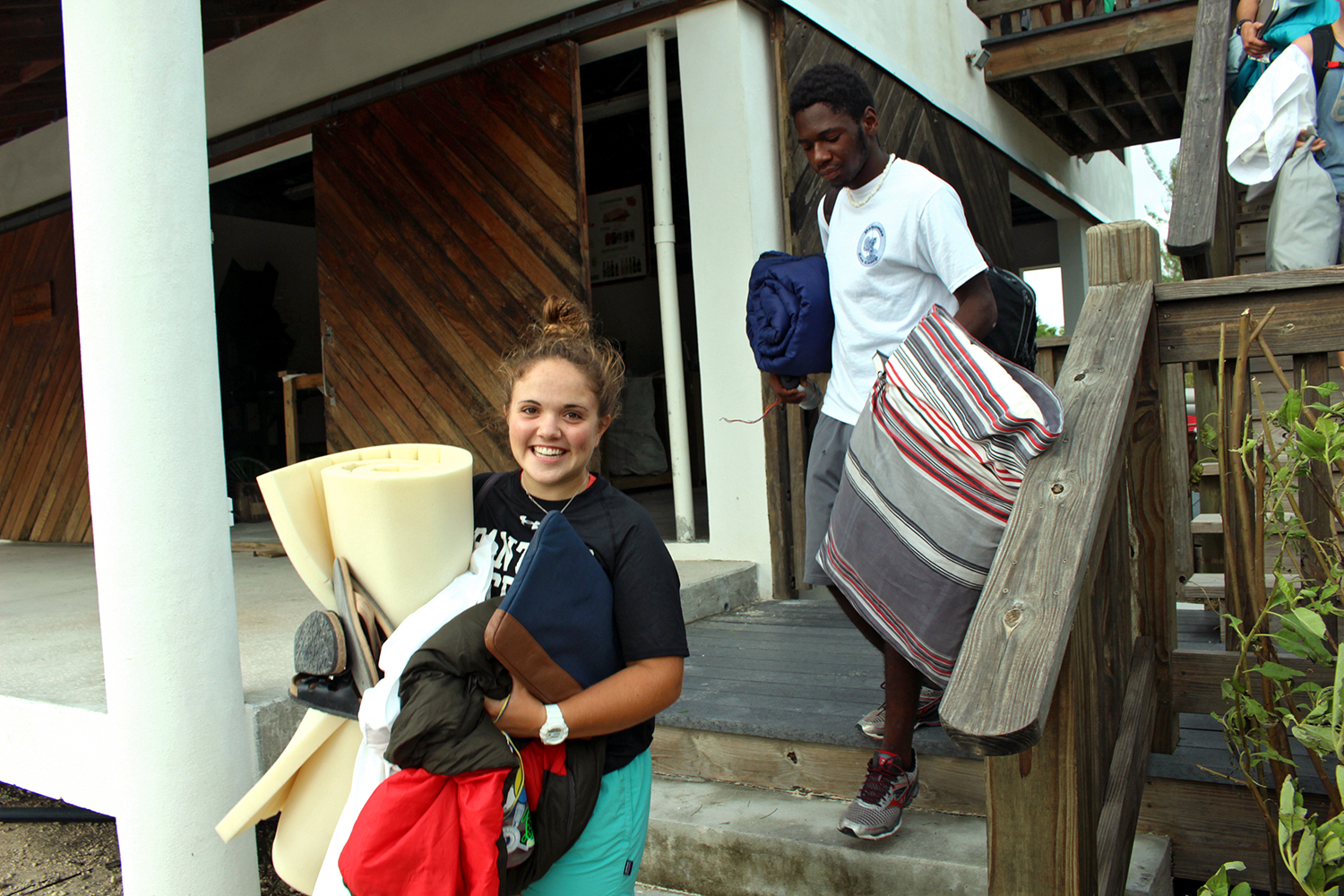 Another huge thank you to everybody who sent us good thoughts and checked in with us during the past few days. Our Island School network is strong and we are touched by the concern and compassion that was expressed by our families, friends, alums, and associates.
We will continue to track the weather in the coming days as classes resume and morning exercise gets us back in gear.