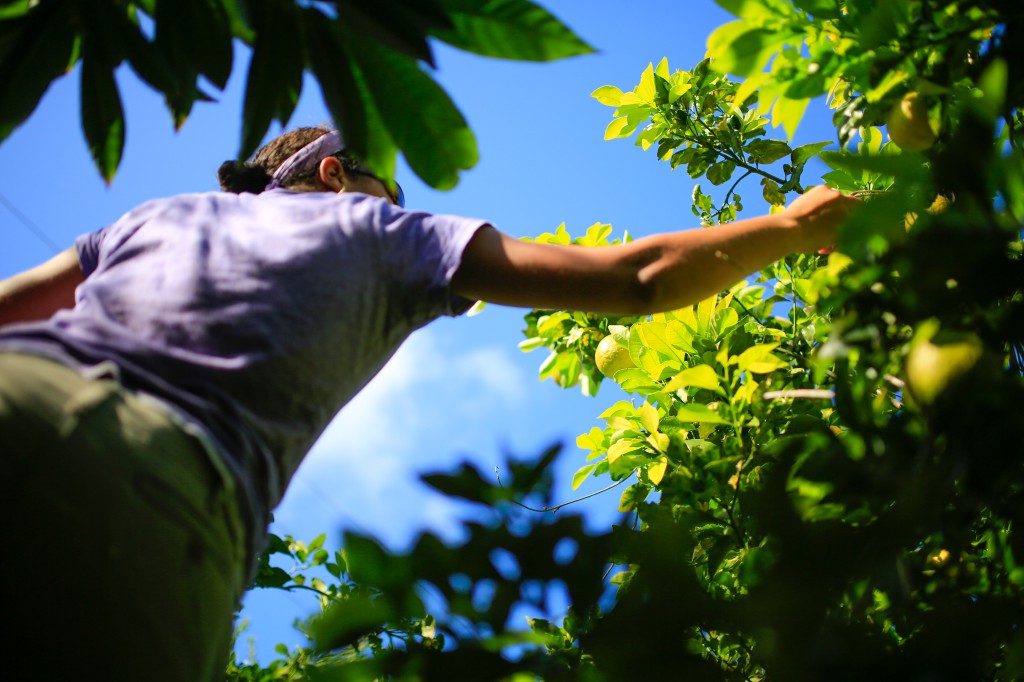 Have you ever been curious about permaculture? Are you itching grow your own food? Do you dream of transforming your yard into an edible oasis? If any of that sounds appealing to you, then come down and join us for our Permaculture Design Course that we'll be hosting this summer from August 4-18.This course will give exactly the skills and knowledge you need to turn your brown thumb into a decidedly green one! It can also be the starting point for anyone who is considering practicing or teaching permaculture as a career, as this course is recognized worldwide as the first level of professional certification for permaculture.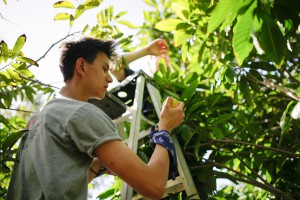 We'll spend two solid weeks learning about the fundamentals of permaculture design, going through topics such as permaculture principles and ethics, soils, gardening, design strategies, aquaponics, animal systems, urban permaculture, and a lot more. We'll also be getting our hands dirty making compost, grafting trees, learning propagation techniques, visiting farms, creating gardens, and engaging in other hands-on activities. And best of all you'll be learning with other like-minded students with the same curiosity and passion for the natural world. The makeup of these courses tends to be very diverse, with ages ranging from people fresh out of high school with no experience even planting a seed, to professionals in their 40s and 50s looking to drastically change their lifestyle, to people in their 60s or 70s with years of experience working in agricultural settings who want to take their gardening powers to the next level.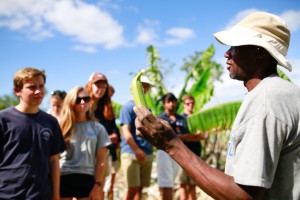 Our motto at the Island School is "the campus is the classroom"; we're big believers in experiential learning. So where else to teach permaculture design than our impressive permaculture systems right here on campus! Permaculture is a part of everything we do here. Guavas, cherries, natal plums, papaya, and dozens of medicinal and edible plants line our campus pathways. Our 40,000 liter aquaponic system nestled right next to our research wetlab provides us with fresh lettuce and herbs every day, and lots of tilapia for the dinner table. A rotational animal system keeps our pigs and goats happy, clean, and healthy with a continuous supply of fresh pasture. Our forest garden in the back of campus is a great place for staff and students to take a walk and unwind, but it's also a diversified orchard with over a dozen kinds of fruit that can provide the perfect snack on a hot day. And of course we have our nursery and gardens where we can propagate and plant a wide variety of edible crops. These systems are not only productive and ecologically regenerative, but they some of the best learning tools we have on campus.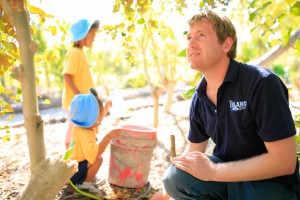 The instructors for this course will be Adam Dusen and experienced Caribbean permaculture teacher Erle Rahaman-Noronha. Adam's experience in permaculture has had him working at and designing permaculture systems in Pennsylvania, Thailand, Sweden, Kenya, and The Bahamas.  He now manages the permaculture and aquaponics systems here at the Island School, and also teaches about permaculture and sustainable agriculture at the brand new Center for Sustainable Development.
Erle has been teaching permaculture professionally and conducting workshops not only where he lives in Trinidad, but also in Grenada, Jamaica, Puerto Rico, The US Virgin Islands, and St. Lucia. He also manages his own permaculture farm, Wa Samaki Ecosystems, and knows first-hand what it takes to run a farm that is not only ecologically and socially productive, but economically profitable. Erle is becoming quite well-known for his permaculture prowess, and was recently featured in his own TED talk on the subject. Check it out!
If you are interested in attending, check out our website for more information on pricing, accommodation, and anything else you might want to know. You can register for the course or send any inquries by contacting Adam at adamdusen@csdbahamas.org. Places in these courses tend to fill fast, so don't wait too long to register!