George Giannos, Fall 2010 Alumnus, took what he learned at The Island School and built on it. This fall, with a team of engineering students at Santa Clara University, he won a Tiny House Competition.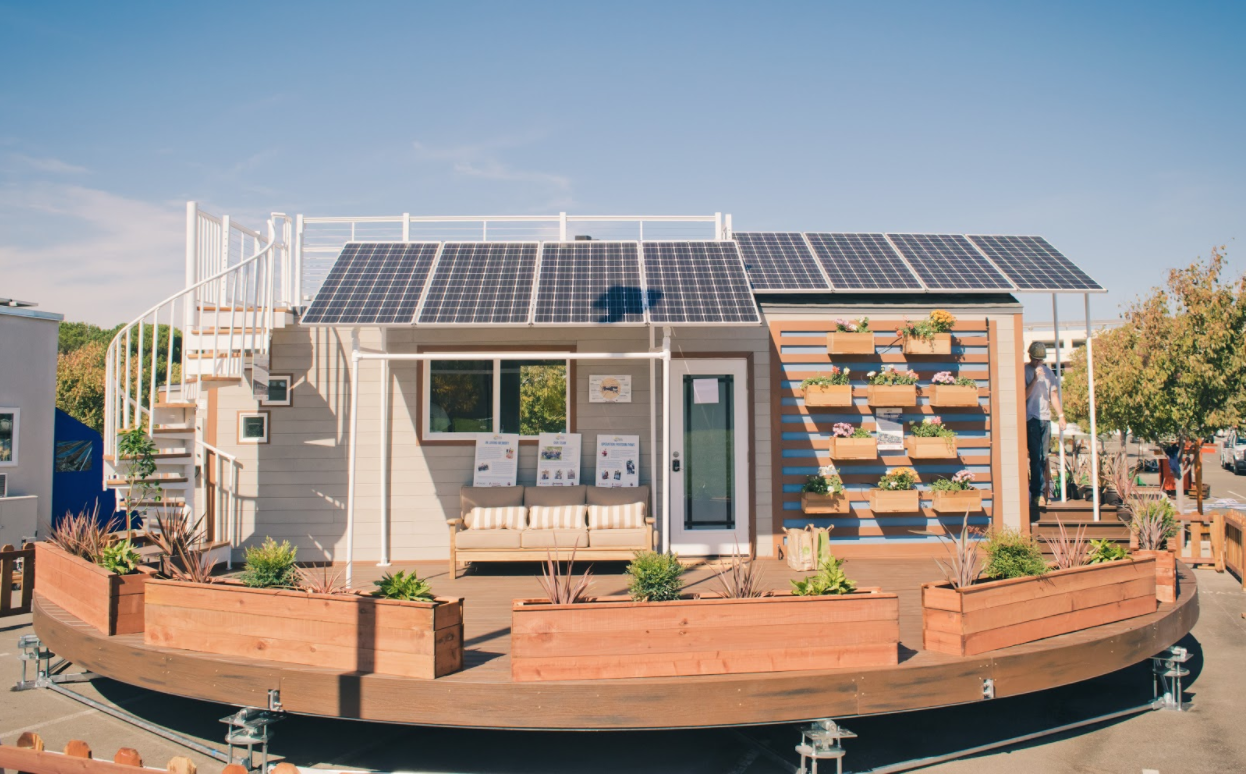 All the universities and colleges in California were eligible to compete in a Tiny House Competition modeled after the U.S. Department of Energy's Solar Decathlon. Rather than building solar powered houses that generally cost upwards of $250,000, the Sacramento Municipal Utility District decided to host a competition to build smaller houses that could be financed under $50,000. Ten California schools accepted the challenge to design and build a tiny house. Convened in Sacramento, after up to two years of work, each tiny house was judged on four categories: Architecture, Energy Efficiency, Communications, and Home Life.
The Santa Clara University team took first place as best tiny house overall. Giannos served as construction manager for the fourteen engineering students that built the rEvolve House. This 238-square-foot, off the grid house not only rotates with the sun, has reclaimed maple cabinetry from the old Santa Clara basketball court, and a roof deck, it was built for an organization called Operation Freedom Paws. A non-profit that works with veterans and service dogs.
Since graduating from Lawrenceville, Giannos has returned to The Island School in many ways. He has traveled back to Eleuthera for many summers and internships at The Center for Sustainable Development. Last year, he joined the admissions team by reading applications for Fall, Spring, and Summer Term. Giannos read over 150 Island School applications during his spring semester of his junior year at Santa Clara.
To read more about the rEvolve House:
http://sanfrancisco.cbslocal.com/2016/10/07/santa-clara-students-put-spin-on-solar-power-for-tiny-house-contest/
https://magazine.scu.edu/webonly.cfm?b=439&c=24003
http://www.curbed.com/2016/10/20/13338338/tiny-house-eco-friendly-solar-powered-competition-smud