Hello everybody! This is Mireille and Shelton. Yesterday we were chosen as the first caciques of the term which is such an honor for us. Hearing the word cacique may first bring up an image of quiche as it did for some of us, but a cacique is actually another word for leader. Many centuries ago, before Columbus arrived in the Americas, there were the Lucayans who migrated from South America. Their communities functioned well under the wings of their cacique, a wise and humble tribe member who put others before themself.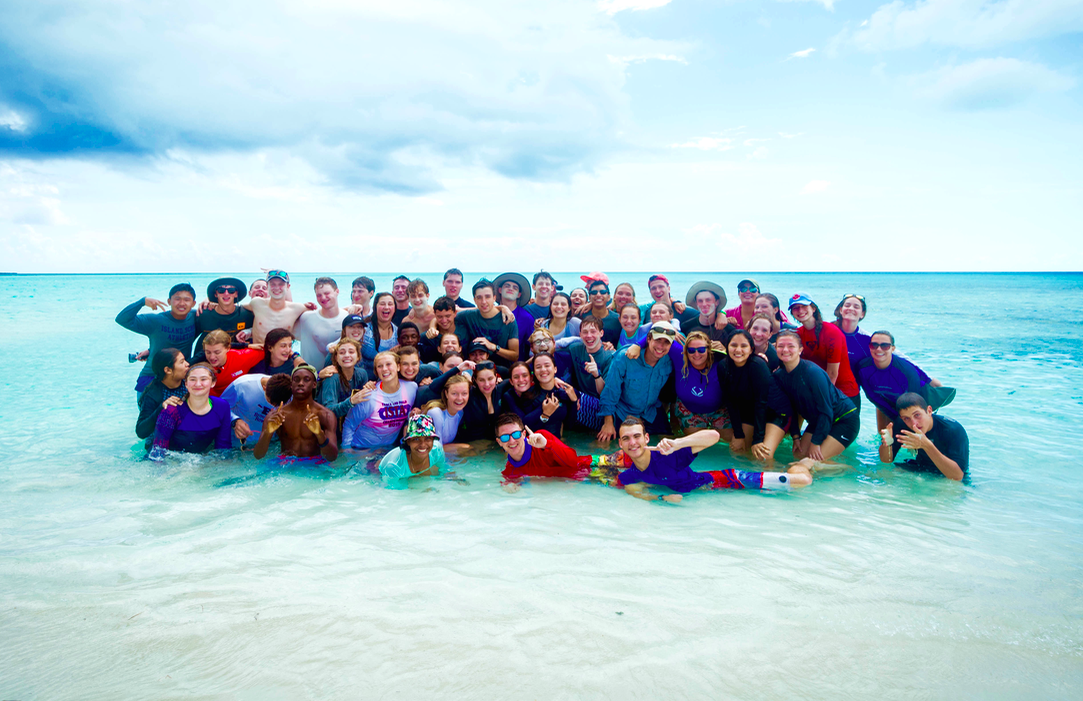 Summer Term 2016 group shot!
We have all arrived safe and happy at the Island School. We can't begin to tell you the amount of joy and anticipation that was felt when we learned of all the things we would do on the first days. Orientation was filled with amazing adventure: we woke up at 6:30 AM and went snorkeling at a wreck site where we learned of Cat's (one of our teachers) fondness for donkey dungs AKA Sea Cucumbers. On the second day we got a taste of Bahamian weather with awesome thunderstorms and rain. Following the storm we went to a sand bar where we learned about oodic sand, how it is formed, and how exfoliating it can be. another highlight was defiantly doing dishes while rocking out to great music.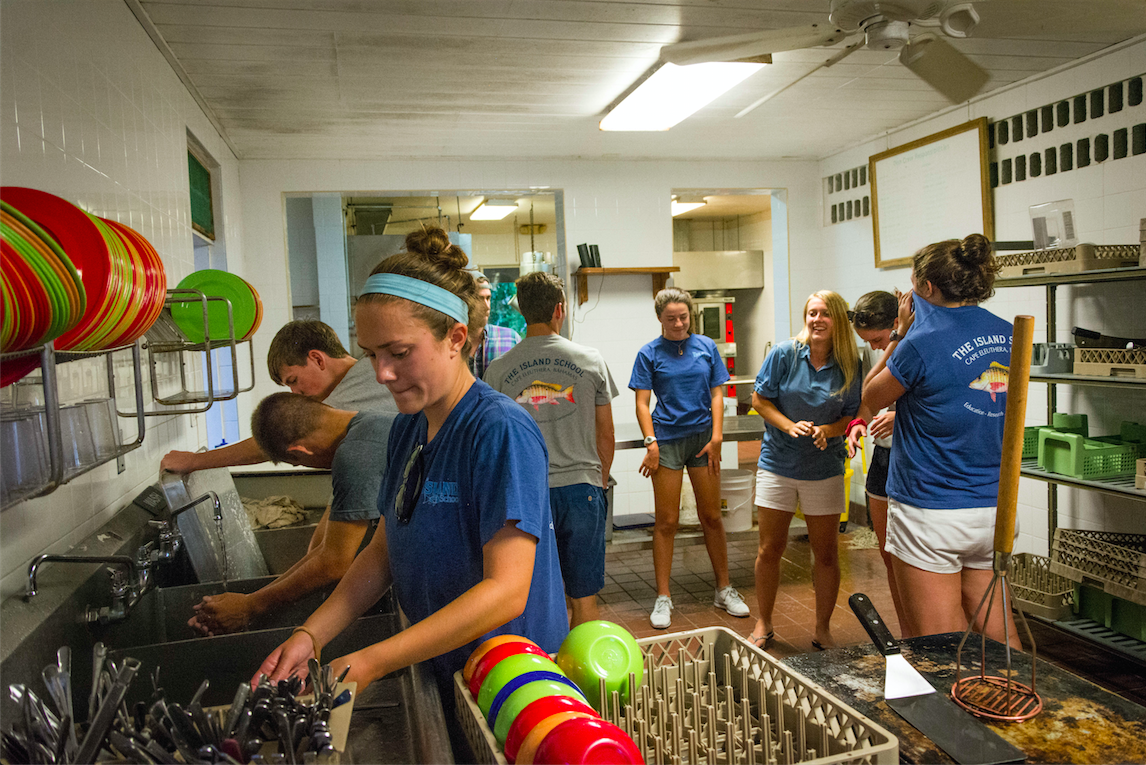 Rockin' out on dishcrew
Now we have split up into two groups, Tigers and Hammers, and we'll be working on getting our Scuba certification as well as exploring more of the island on South Eleuthera road trips. Tigers, who are doing the South Eleuthera road trip, started their morning with the first run swim, a great experience in which everyone cheered on their buddies. Hammers started their morning today with going to the boat house to get ready for their scuba learning. Everyone is ready to start this week with a bang and we are all so excited to be here.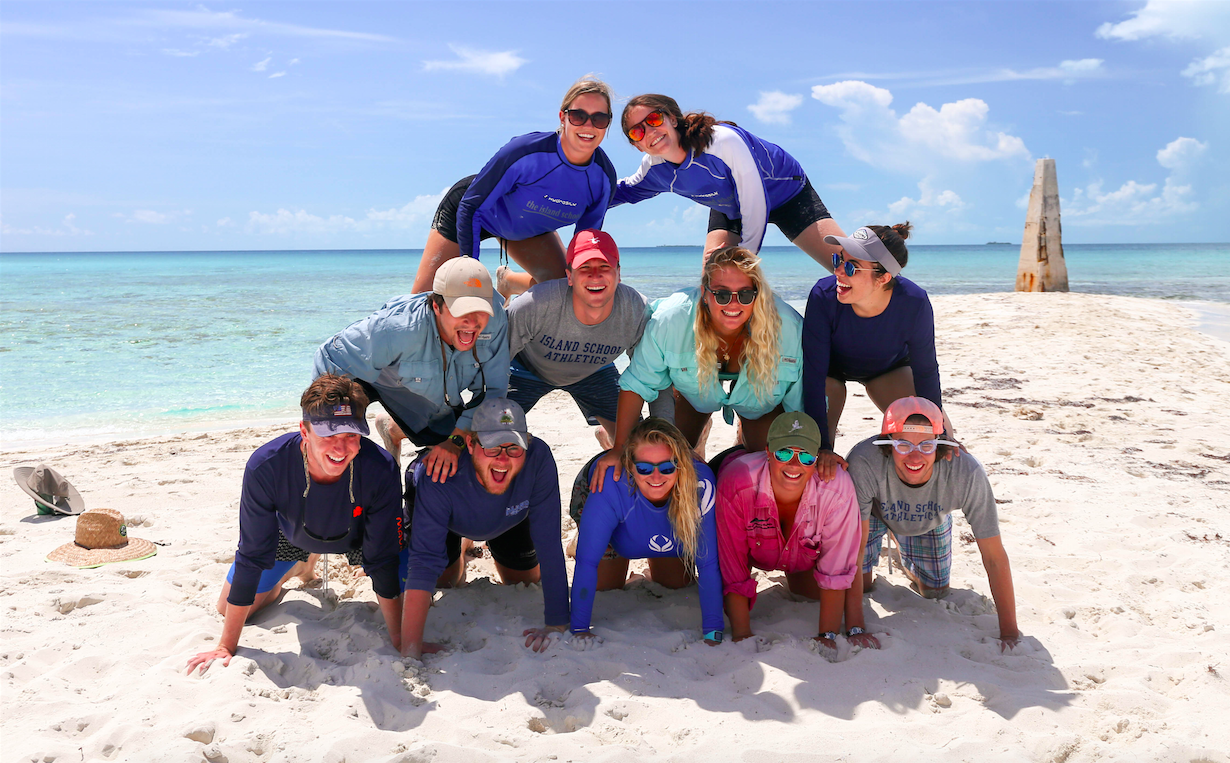 Summer Term 2016 Teachers
We are Mireille and Shelton, your caciques, signing off.