This is Grant and Lily, your Caciques singing on: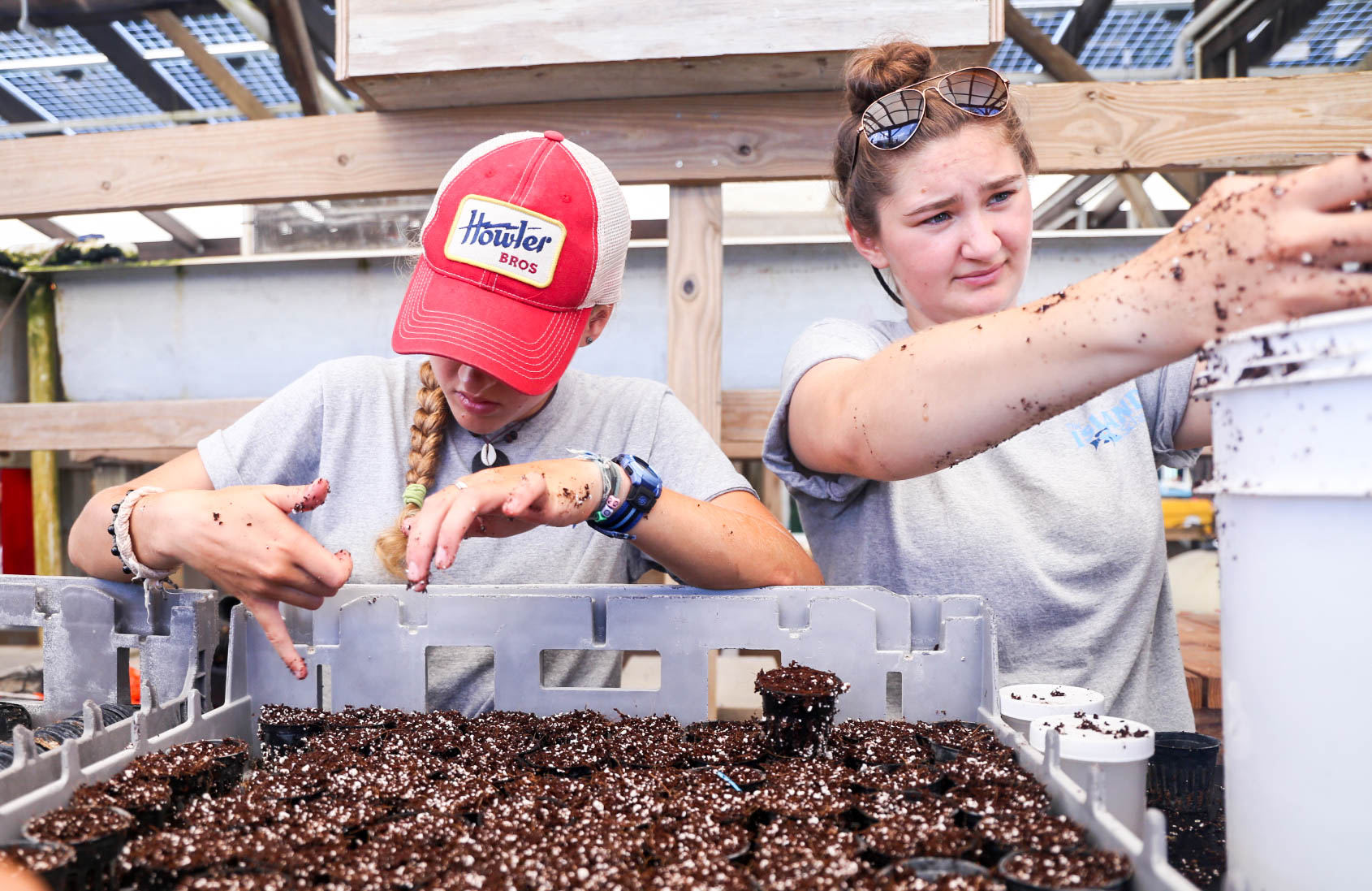 Students measure soil at the aquaponics farm during a sustainable systems class. 
Monday was the halfway point of our stay here at the Island School. We, as a community, have grown to know each other very well and have become a strong support system for one another. We push each other through the many challenges that the Island School gives us as we prepare for our monster run-swim. Challenges can be mental as well as physical, so we always make sure that everyone feels supported. As of Monday, the Island School students have completed our first rotation of classes. It's been a whirlwind of excitement and challenges, and it's a weird feeling to know that we have gone through more days than we have left.
Monday was our off day where we were able to explore and enjoy the amazing opportunities we have in front of us. During the day off, Lily rested in the morning and biked to Sunset Beach in the afternoon along with many of the other students. Along with his peers, Grant went fishing in the morning near Fourth Hole Beach, then spent the rest of the day at Sunset Beach snorkeling with other students. The dedicated and hardworking group of 52 really got to know each other better at the beach as they listened to some of Owen's favorite songs. In the evening, we had dinner before we all headed off to our class rotation groups where we were introduced to our new classes. There are three different classes that we take, which are tourism and development (which Lily just finished), marine ecology, and sustainable systems (which Grant just finished). We are both excited to learn more about each of our courses. We are all looking forward to the upcoming weeks as we cherish our last days here at the Island School. We have so much planed for the time we have left here, especially as we go into our new class rotation. We are all excited to see what the rest of time here has for us.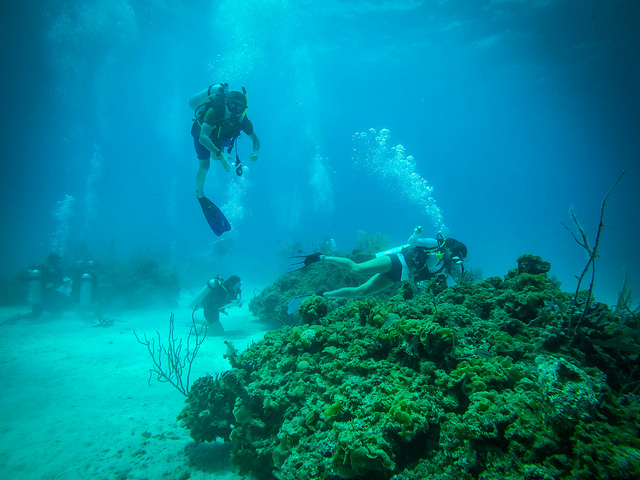 Students in marine ecology visit a nearby reef to identify types of organisms in the area.
Grant and Lily singing off, as your new Caciques will update you tomorrow!