We have a World Champion among us: Ryan DeVos (SP '08) and his team are the 2016 Megles 32 World Champions!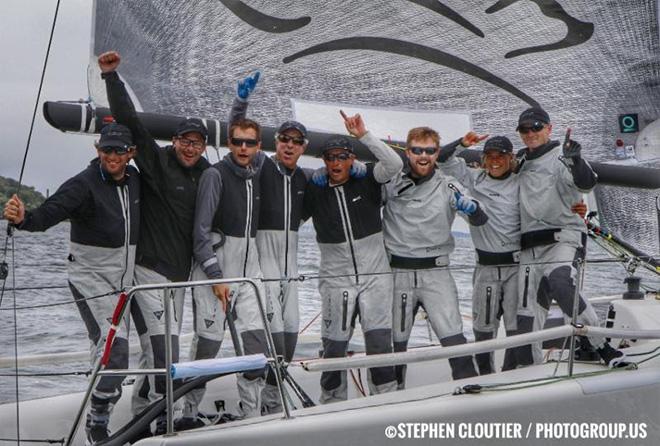 Ryan DeVos, along with his seven teammates, secured the title of World Champion in Newport, Rhode Island on October 2! As our first Island School alumnus to be awarded this high of an honor we are very excited to announce our congratulations and immense pride to have Ryan as part of our alumni community. After a full year of sailing with the same teammates, four of which have sailed together since 2010, the team came together to stand atop the highest podium at the 2016 Melges 32 World Championship. Competing in half a dozen regattas this year, including a first place finish at a series in Fort Lauderdale and taking 2nd at the National Championship, winning in Newport was the ultimate goal.
When asked about his experience at The Island School, Ryan spoke to how those 100 days gave him the confidence to do anything. He loved that his semester viewed every day as a day to explore. As an Island School student in Spring 2008, he, unfortunately, was not a part of the new sailing expeditions. When asked what he thought about sailing the Hurricane Island boats, a much slower sailboat than a Melges 32, he said, "it's about the experience, not the speed in which you do it."
Again, The Island School congratulates Ryan on the World Championship win and is wishing him good luck at his new job with the Orlando Magic!
http://www.mysailing.com.au/latest/ryan-devos-crowned-2016-melges-32-world-champion