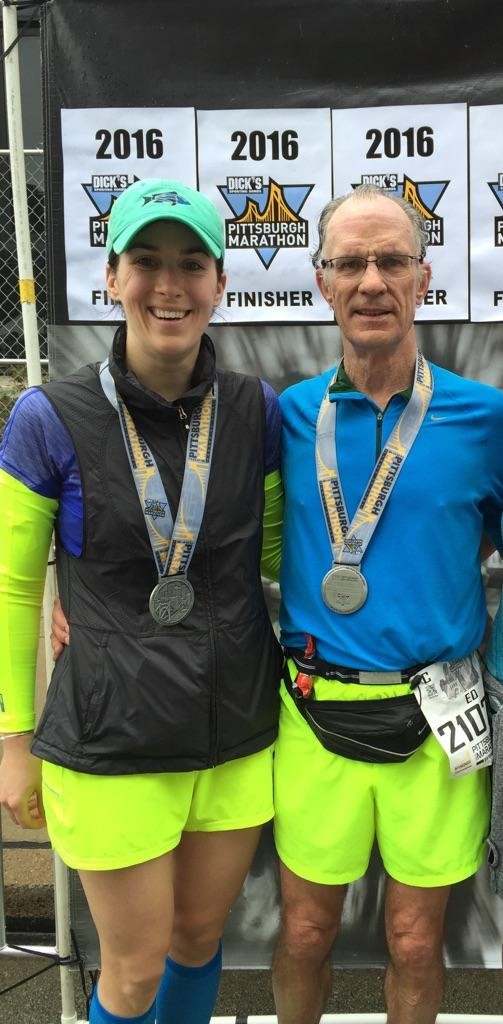 Cristin McDermott of the Spring 2002 Island School semester completed the Pittsburgh half marathon Sunday, May 1st alongside Ed, her father! Cristin credits The Island School for sparking her passion for running and her completion of today's race saying "It started with you!"
 Cristin returned to Eleuthera after her semester to help run a teacher conference and interned as an Island School teacher before enrolling in medical school in Pittsburgh. She plans to complete her residency in pediatrics, adult psychiatry and child and adolescent psychiatry in June of 2017.
From all of us at The Island School, keep it up Cristin!! To all other Alumni, we would love to hear and share your stories of running, swimming, triathlons and other competitions and triumphs!