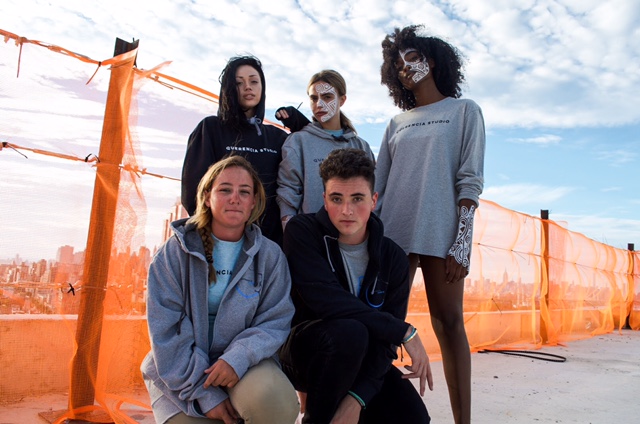 If you have been following this blog for a while, you may remember back in May when we published a piece about Fall 2014 alum Devin Gilmartin and his 2020 Vision t-shirts that were designed to echo the importance of the work done at the UN's COP 21 meeting. Now Devin is back and has teamed up with Tegan Maxey for a new project. Together, they are creating a sustainable fashion company with a name that will be instantly recognizable to many in the broader Island School community and, soon, to many beyond: Querencia Studio. The Island School recently had a chance to catch up with both Devin and Tegan to hear about how they came to be a team and where they see their new project heading.
Tegan is not herself an alum of the Island School but she attended and graduated from both DCMS and Lawrenceville and has grown up on the Island School campus with an uncounted number of Island School students. Since graduating from Lawrenceville, Tegan set out to see the world and started in Singapore when she spent 3 months on a 112ft schooner followed by 3 months sailing through South-East Asia and then the Indian Ocean across to Cape Town, South Africa. This experience was followed by nearly a year cruising around the Mediterranean as a deckhand on super yachts. This might sound like an appealing lifestyle to many people but for someone with as close a connection to the core experiences of the Island School lifestyle, her reaction was just the opposite. She discovered that yachting is "an industry of excess in every possible way, which continuously conflicted with my upbringing, referring to trash as 'resources.' I left yachting, at a loss for where to go next having always pictured myself making a career on the ocean, before I took my dad's offer to try and improve the Island School uniform. It was from this opportunity that I ended up on a call with Devin and once again found my footing in building Querencia." Devin has been busy since we last heard from him in May. He completed an internship with Milk Studios where he had been working with artist Laolu on his "Brooklyn Dreamscape" project.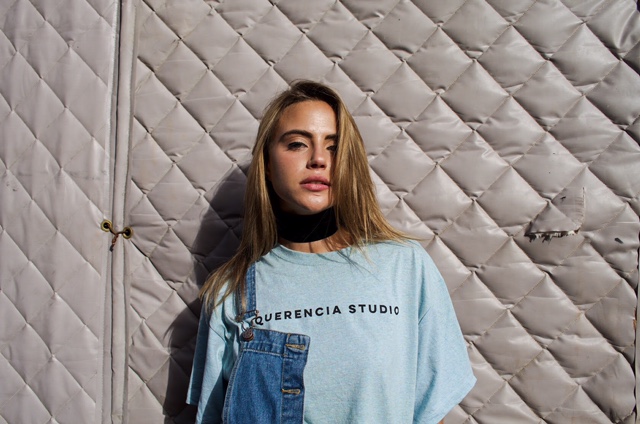 Just as Devin was finishing up his internship and work with 2020 Vision, and Tegan was being tasked to work on the Island School uniform, the two were introduced over a phone call. Devin and Tegan brainstormed with Island School's Chris Maxey and Bill Johnston of Recover Brands on how their ideas could be taken to the next level, beyond the world of fashion. The result of that call was Querencia Studio. Devin and Tegan settled on that name for largely the same reasons. For Devin, the word Querencia "describes a safe place, a haven in which one feels at home. The Island School was certainly that for me." For Tegan, she agreed with Querencia Studio as the name because she truly wants "it to be a safe haven for artists, scientist, and revolutionaries to plan, build, and create a more sustainable future for all of us." Since then, Tegan and Devin have been hard at work creating an expanding range of products that currently includes long sleeve and short sleeve shirts as well as hoodies. The entire first collection is being done in collaboration with Recover Brands.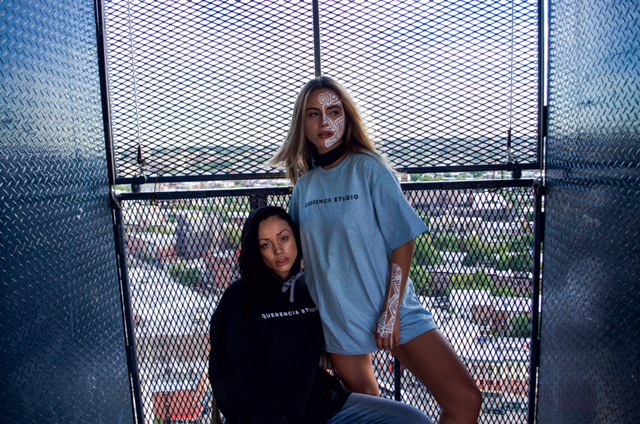 Devin and Tegan both have goals for the future of Querencia Studio. Both of them want Querencia Studio to become a model platform of sustainability in the world of fashion and beyond.  As Devin states, clothing is just "our first pursuit, and will certainly be a constant in our product output, but we are really taking on a multidisciplinary strategy. We want to explore any project that might provide us with an opportunity to innovate sustainably." Tegan was inspired by her time in Europe, "where you have to pay for a plastic bag when you get your groceries, I was baffled that the US has not implemented such a system. It is disturbingly hard to get a to-go drink not served in plastic with a plastic straw". She wants to see Querencia Studio take on "all aspects of conservation and the sustainable revolution, from the implementation of law to limit the amount of plastic waste in the world, to the hands on of getting out there and picking up trash from the streets and beaches". With the current rate of implementation of their ideas, the Island School has no doubt that the Tegan and Devin will accomplish their goals.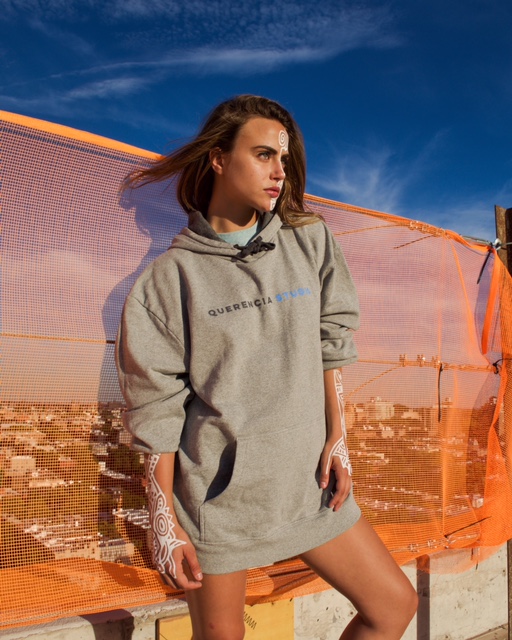 Both Devin and Tegan were inspired by the Island School when creating this project. That much is obvious from the name Querencia alone, but for both of them, it runs much deeper than that. Tegan grew up on the Island School campus with the result that the school is "so much a part of my identity as a person that I owe it credit, to some degree, for every decision I've ever made, and Querencia is no exception". For Devin "The Island School is at the heart of what we are doing. The Island School teaches you what a full day looks like. You're up early and you're moving, you're constantly soaking in information. That's now our day to day attitude with Querencia." The next step is to begin to bring about change in the fashion industry.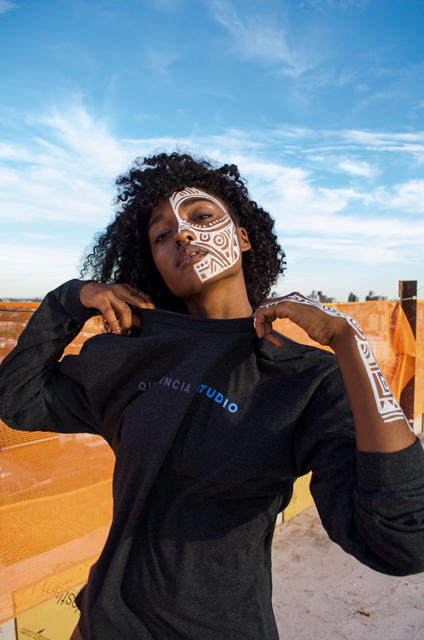 Devin and Tegan have recognized and seized what they see as a unique opportunity in the fashion world. What they are creating is going to go beyond the "in the moment" trend of Green Fashion that many companies are focusing on right now. Querencia Studio is instead designed to cater to, as Devin says, "people who are willing to have a full understanding of a product before they invest in it. We are telling a story with each project we do. We feel the next wave of consumers will all demand the type of story we are telling, the story that explains where the garment is made, who makes it and what it's made of." The end goal is to set an entirely new, raised standard in both what a product is and what it stands for.
Devin and Tegan, all of us at The Island School are in your corner. We wish you the best of luck and cannot wait to hear about the successes of Querencia Studio! To checkout Devin and Tegan's work, check out their website and Instagram page.