Maddie Hawk from the Spring 2010 Island School recently graduated from DePauw University with a double major in English (literature) and film studies. She was a member of Phi Beta Kappa, the Moarter Board and spent a semester abroad in Copenhagen, Denmark followed by a summer at Yonsei University in Seoul, South Korea as a research intern. She has also taught English and American culture skills to refugee immigrants in the Indianapolis area as an intern for Exodus Refugee Immigration.
Most notably however, Maddie has received word that she is the recipient of a Fulbright Fellowship and will spend the 2016-2017 academic year in South Korea teaching English. Sponsored by the U.S. Department of State and established in 1946, the Fulbright U.S. Student Program competition aims to increase mutual understanding nations through educational and cultural exchange while serving as a catalyst for long-term leadership development.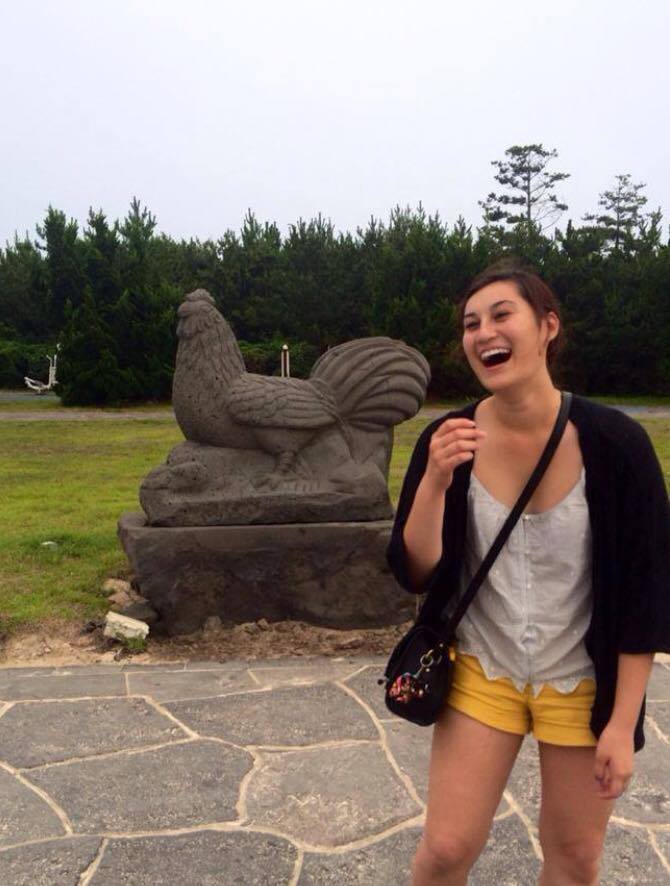 When asked to reflect on her time at The Island School, Maddie responded with:
"The Island School prepared me to immerse in any culture I might find myself in, which is imperative to being a cultural ambassador. Through community outreach programs, I knew how to engage with younger children and work with them in an extracurricular setting.  I remember Island School and my time there fondly. Just the other day, I was talking to my friends about SCUBA diving and reflecting on night diving and how amazing it was. I think that Island School prepared me for Fulbright in a number of ways. I've studied abroad three times, and Island School was the catalyst for it all. I never would have gone to South Korea or Denmark on my own without believing in myself. I can't put into words how my time at Island School affected me, changed me. It prepared me to be an adult, taught me independence, self-sustainability, and gave me the confidence to tackle everything that is thrown at me. I don't think I would have applied for a Fulbright without the Island School behind me. I approach the world differently, more openly. I remember one time, walking through the Eleuthera community, being completely un-phased by the many men carrying machetes. One family stopped a group of friends and me, offering to let us watch them skin a dead pig. I didn't hesitate to say yes. I approached the situation openly, watching with rapt curiosity at a way of life so contrasting my own. The Island School granted me a confidence and security in myself, something that developed my comfort at approaching the world differently and seeing things through different perspectives. This mentality aligns perfectly with the mentality of a Fulbright scholar, someone who believes in the exchange of cultures and ideals with an open demeanor. Thank you always, Island School."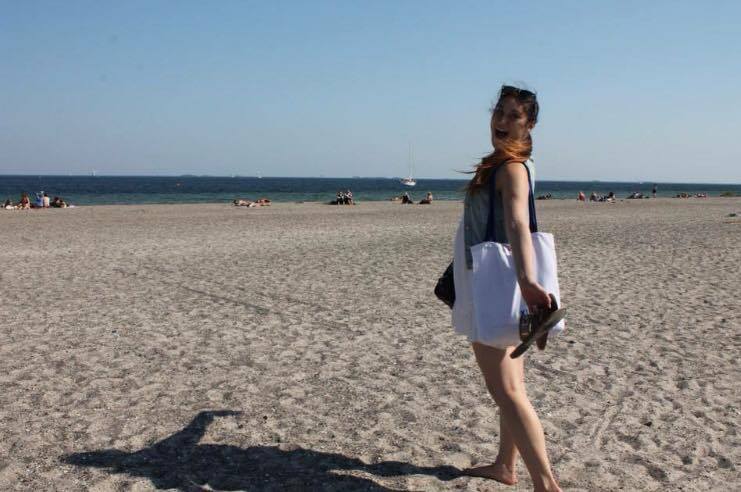 After her Fulbright experience, Maddie plans to continue her studies and pursue a Ph.D. in Film and Cultural Criticism. "My goal is to study how film interacts with culture, but also to explore the Korean film industry deeper as it is something that fascinates me. After my studies, I aspire to be a professor of film, and to begin a Korean cinema studies program at the university I teach."
Congratulations Maddie! The Island School cannot wait to hear about your adventures in Seoul and beyond!