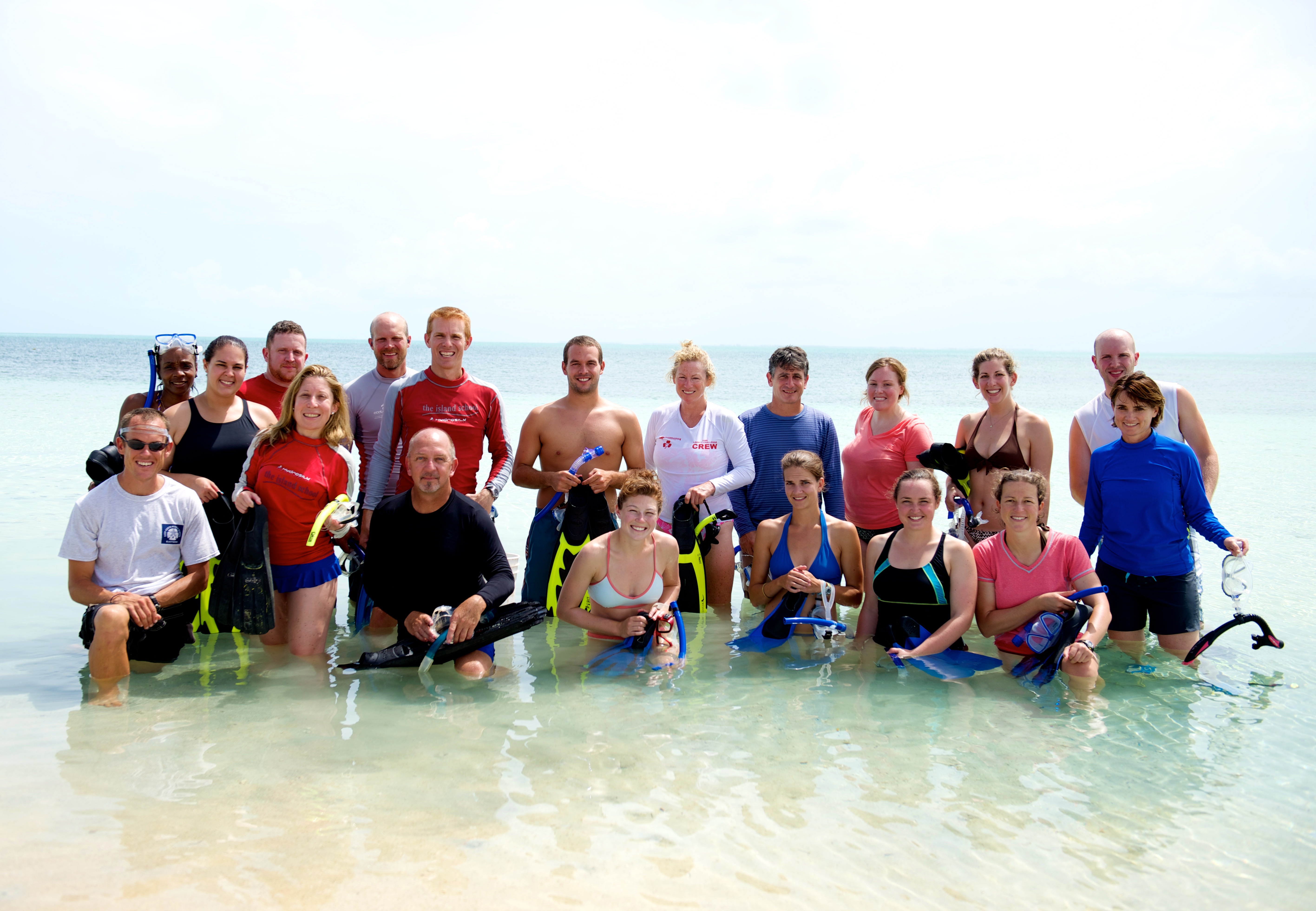 Earlier this month The Island School was proud to host our 15th annual Teacher's Conference! Each year, this conference attracts teachers who are interested in collaboratively exploring best practices in place-based experiential learning. This year, we welcomed 17 passionate teachers from the USA, Bahamas and Canada. Together, we pushed ourselves to feel like students again–often letting go of old fears as we dove, snorkeled, researched sharks & conchs, ran, jumped and committed to navy showers and other challenges of sustainable dorm living! By the end of the week, everyone felt like they had stretched as educators, expanded their network of peer professionals, and grown as individuals.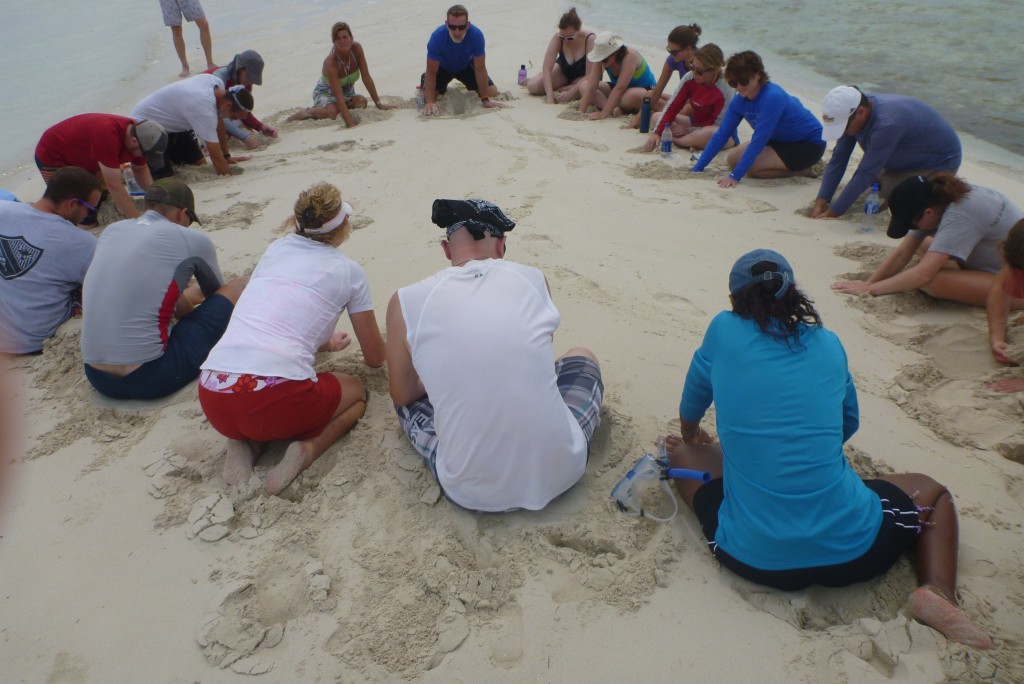 As CJ Bell shared, "This conference was one of the most meaningful professional development opportunities that I have experienced. Living in and learning about place based educational experiences and discussing different components of experiential education was enlightening and I cannot wait to take new ideas back to the classroom!"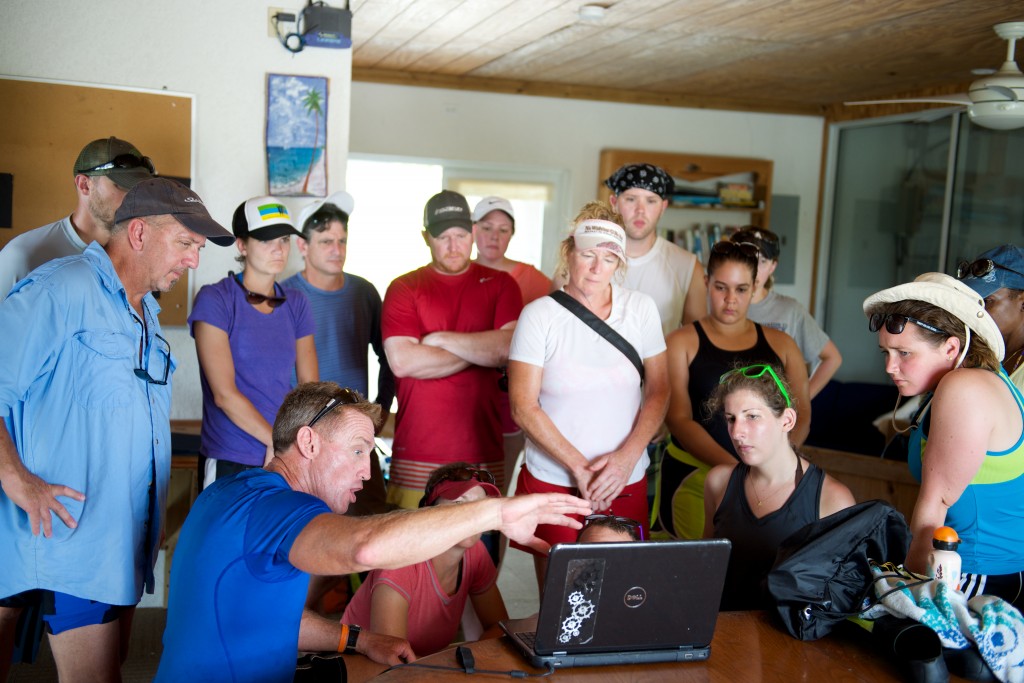 Teacher Conference 2013 Alumni: CJ Bell & Annie Johnson of The Brookwood School (MA), Katisha Forbes of The Deep Creek School (Andros), Scott Moorehead of the Goodwillie Environmental School (MI), Maggie Karlin of Columbia Grammar & Prep School (NYC), Susan Morris of Berwick Academy (ME), Cheryl Ingram of Preston Albury High School (Eleuthera), Erin Mellow & Eric Russman of Kimble Union Academy (NH), Jaclyn Jones of Deep Creek Middle School (Eleuthera), Michele Werlin of the Farmland School (MD), David Ardley of Southern Illinois University (IL) and John Paul Brennan of Kipp Houston HS (TX), David Koning of Grand Rapids Christian (MI), Todd Loffredo of The Hun School (NJ), Desi Pena of the Spence School (NYC) and Megan McNutt of Trinity College School (Ontario).
The Island School is especially grateful to the schools who invested in professional development with us as well as to our supporters who so generously sponsored about 25% of the teachers in attendance!