Christian McIntosh, a BESS scholar and a Fall 15 Inland Ponds Research Class student, recently presented the group's work at the Abaco Science Alliance Conference.  This conference is a biannual event hosted by Friends of the Environment, where Christian is currently interning.  The conference invites scientists to present their work and findings to fellow scientists, as well as the local community and school groups.  Christian talked with passion about the unique life he found in the ponds of Eleuthera during his research class.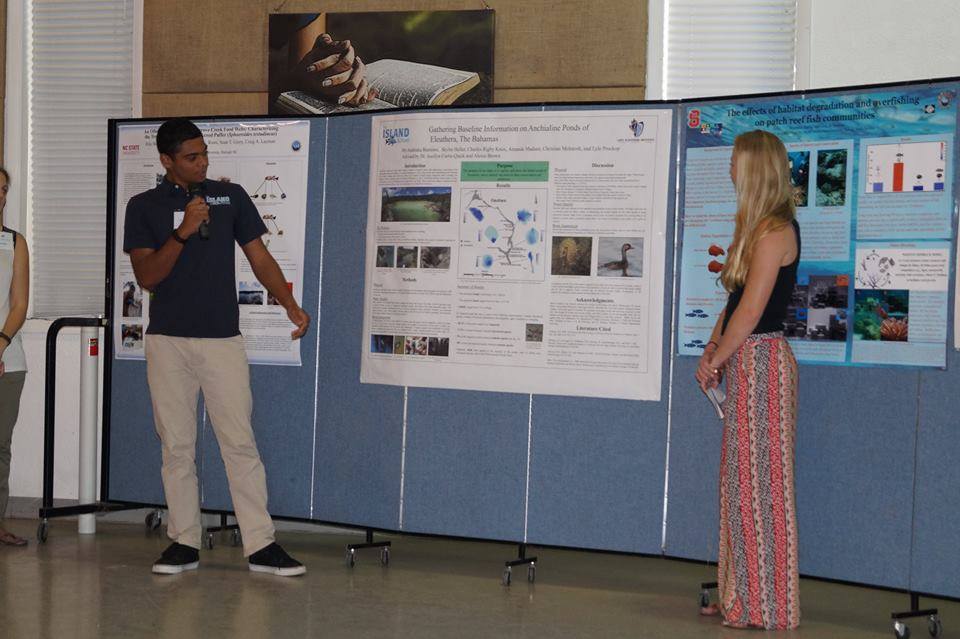 Exciting news just in – last week Andrieka Burrows, fellow BESS scholar and Fall 15 Island School student, had her abstract accepted to present more ponds research at the Bahamas Natural History Conference this March. The goal of the conference is to inspire new avenues of research and cooperation across disciplines while highlighting the benefits of research of the environment, economy and human society of The Bahamas.  We are sure Andrieka will do an excellent job and create more interest and support for the conservation of these understudied and fragile systems.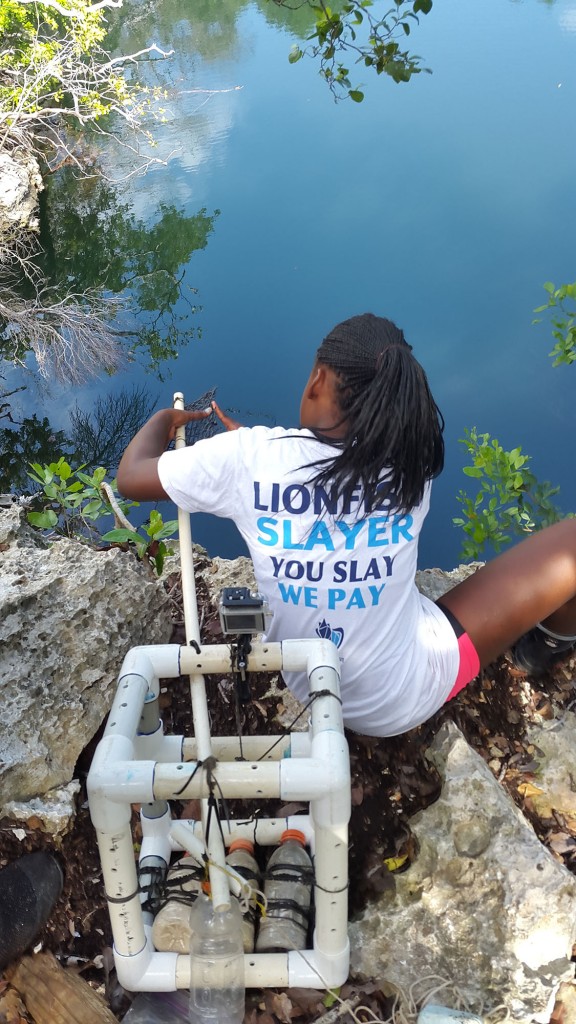 We are very proud of our young scientists, Christian and Andrieka, and hope this is the start of not only the protection of anchialine systems, but the beginning of long careers in the conservation of The Bahamas' natural resources.
If you would like to find out more about the Island School research, check out the posters published online by the Fisheries Conservation Foundation.