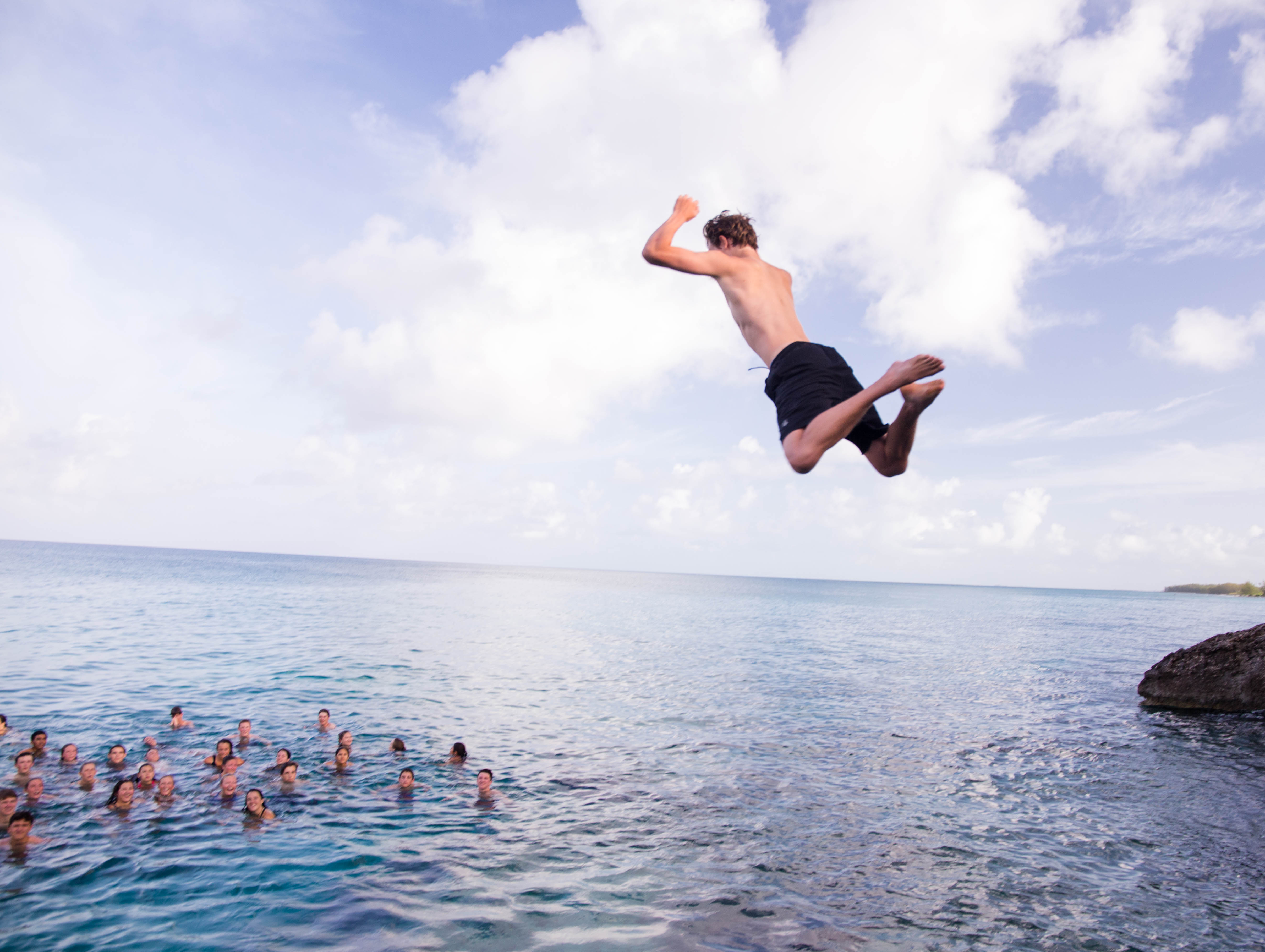 Students jump from High Rock  during morning exercise. 
The island of Eluthera is full of wonders. Yesterday, we were given the opportunity to explore this adventurous place. Many people got up early to meditate at seven in the morning, while most enjoyed the rare opportunity to sleep in. The hundreds of beaches around the island attracted many of the Island School students during their time off. Going to the beach, finishing laundry and completing an essay were some of the many things juggled on the day off.  In our free day we relaxed, discovered new things and prepared for the upcoming academic schedule.
Students visit Fourth Hole Beach to snorkel and relax on the sand.
Owen's Day (cacique number 1):
Like many others, I tried to take advantage of the opportunity to sleep in, but of course that did not go as planned. The students who either woke up to say goodbye to Nathan (a student who had to leave early in the morning), or woke up to go to meditation made enough noise to prevent me from sleeping, which worked out in the end considering how quickly the day went by. After relaxing with some friends outside the dorm, we made our way to the marina store to enjoy some air conditioning and to do some laundry. After returning to school for lunch, I hung out with new friends and listened to some good music while writing a personal essay about our newfound connection to the land here on Eleuthera. After dinner it was off to night classes and then into our dorms until bedtime. I look forward to exploring the island more with the free days that we will be given in the weeks to come.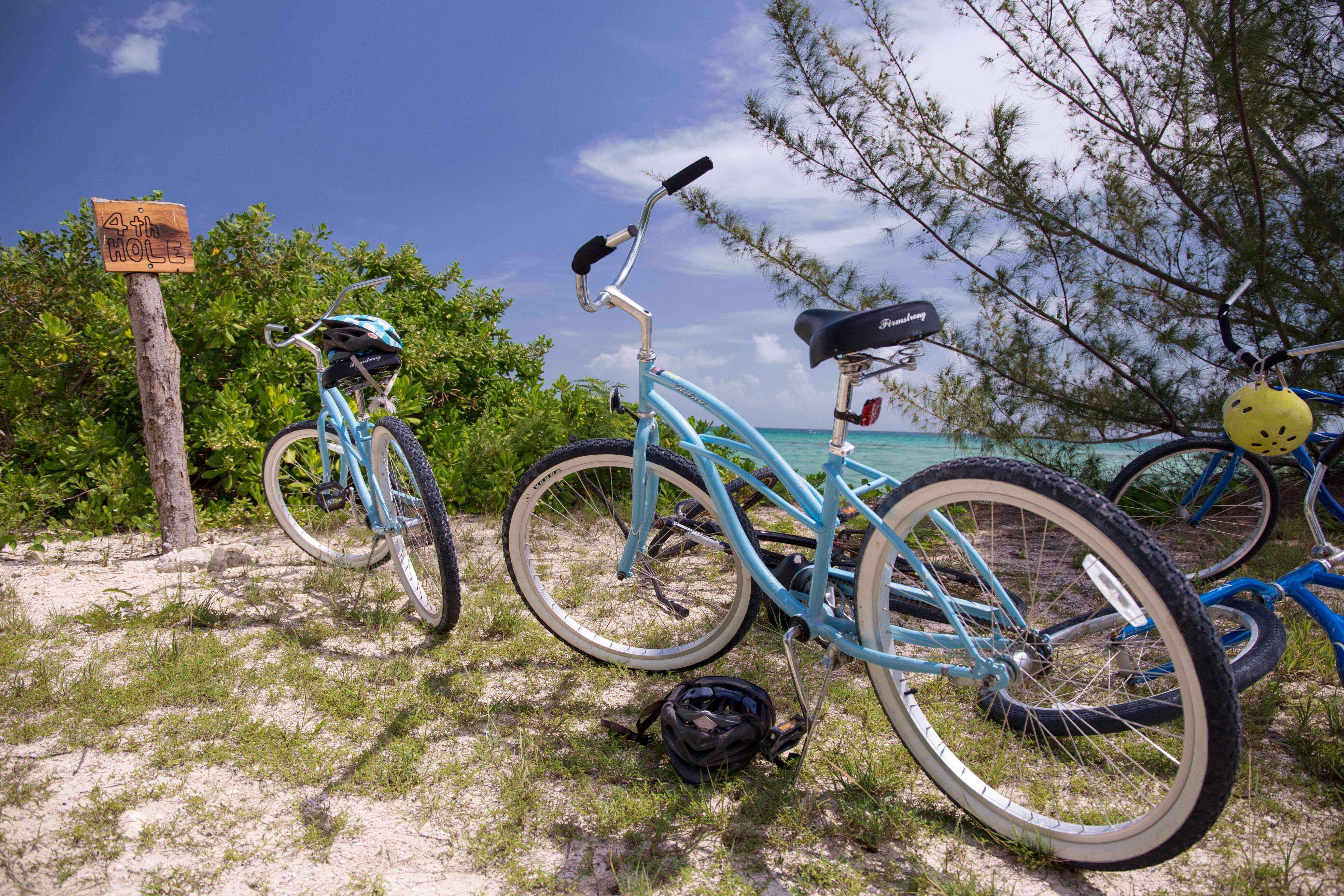 The Island School provides bikes to students to facilitate in our discovery of the island.
Mary Margaret's Day (cacique number 2):
The girl's dorm was up and about at around 6:50. Many girls ran to meditation in the morning while others took advantage of the sleep-in day. Later on, many students biked off to the various beaches while others stayed on campus to complete the essay that was assigned. Because everyone's day was different, I will take this time to explain mine. First order of the day was the essay. Once completed, I went to Sunset Beach (a beach near the Marina). After swimming for a while, we decided to move on to a more adventurous destination. We went to Fourth Hole Beach. It is a secluded beach that looks incredibly close to a dream-like vacation destination. It was amazing. Despite my sunburned face, this day was easily one of my favorite Island School memories yet. Yesterday Island School students biked around the island of Eleuthera creating only one of the many amazing memories yet to come.