The kitchen staff at the Island School recently hosted two classes of high school students from Preston H Albury High School.  During their time here, the students worked with Sophia and her team to prepare and serve lunch to our staff and visitors. The visits were in coordination with an elective consumer science course at the local high school.
The 10th and 11th grade students were on campus for a half day to help prepare and serve lunch, and to prep breakfast for the following day. They worked in small teams to tackle different parts of the meals such as the salad bar, hot dishes, sandwich ingredients, and creating condiments from scratch.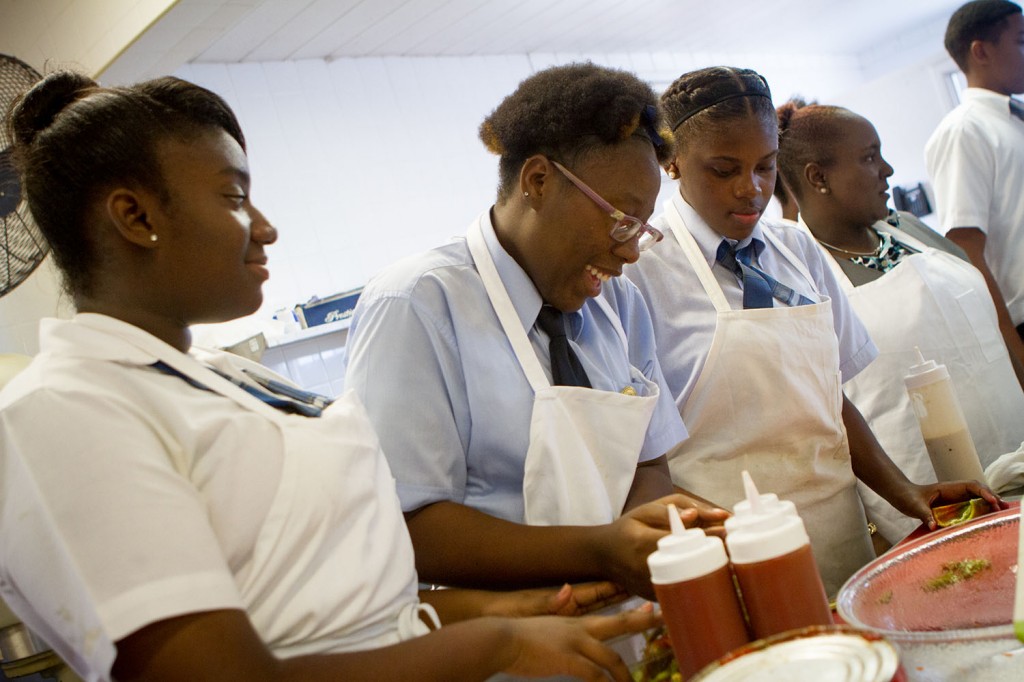 Preston H Albury High School is located in Rock Sound and is the only high school in the southern part of the island of Eleuthera. Students in the consumer science course focus on topics such as family economics and relations, nutrition, and culinary arts. Ms. Tamika Rahming teaches the course. Sophia Louis, our very own Kitchen Manager, says the partnership between Island School and Preston H is in the works and they are hoping to get a more regular schedule implemented for high school students.
Thanks to our kitchen staff for bringing the classroom into the kitchen!