Island School students have been busy this week with classes, Community Outreach, and an advisory World Cup soccer tournament. Sometimes though, it's the spontaneous, unscheduled events that can make a week. Lucy Zachau writes about one such moment.
No matter how old you are, no matter who you are, where you've been or where you're going…rain is SO much fun. This was quite clear after last night, when campus experienced its first real rain storm of the semester. Two minutes passed after the first raindrop hit the decks before we stormed the flagpole. All 53 screaming students flooded to circle, sporting our finest spandex and sports bras, and of course, crocs. Screams were never ending, all you could feel was excitement, there was absolutely no way not to enjoy this moment. As the rain continued to fall, a circle formed out of all the chaos, and once again, we felt the excitement of one another. Screams were overwhelming, no longer was this playing in the rain, it was like a ceremony. Where we all felt like we were one, appreciating the rain, playing in the rain, feeling the cold drops hitting our sunburnt skin. I wasn't thinking about school, or the swim the next morning, or the fact that I hadn't even started my homework, all I was worried about was how loud I could yell, and that is exactly why I love Island School, because no where else can I appreciate a rainstorm with 52 other teenagers and not feel weird about it at all.
Lucy Zachau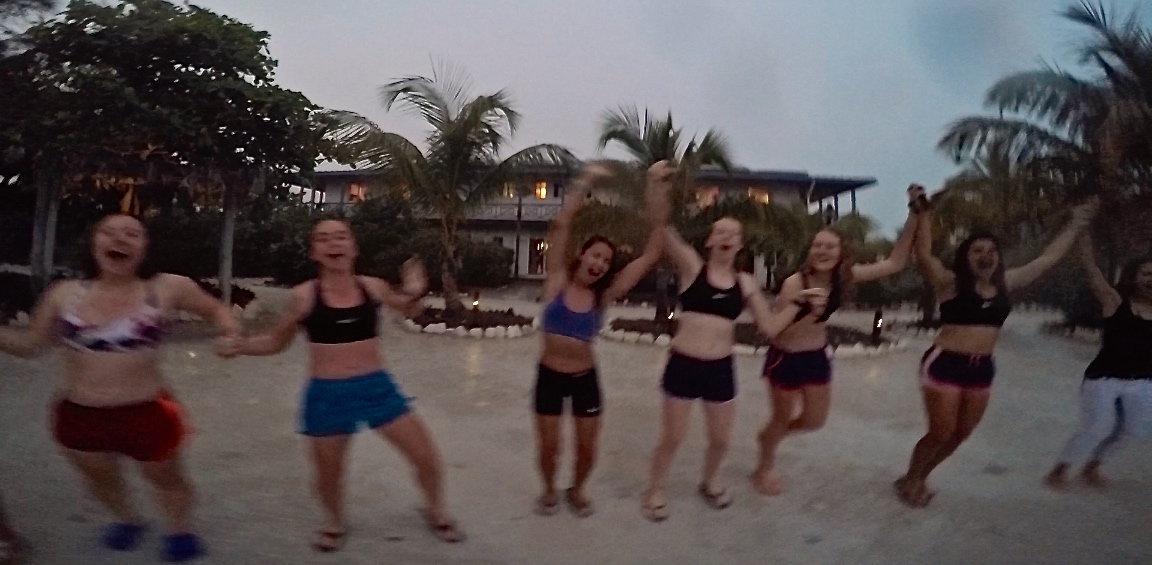 Stay tuned for more student updates throughout the semester!