Yesterday we all loaded up the four vans and headed over to Deep Creek Middle School to meet our buddies and learn about our community outreach projects. My buddy, Tallia, and I bonded over having the same birthday, July 18th.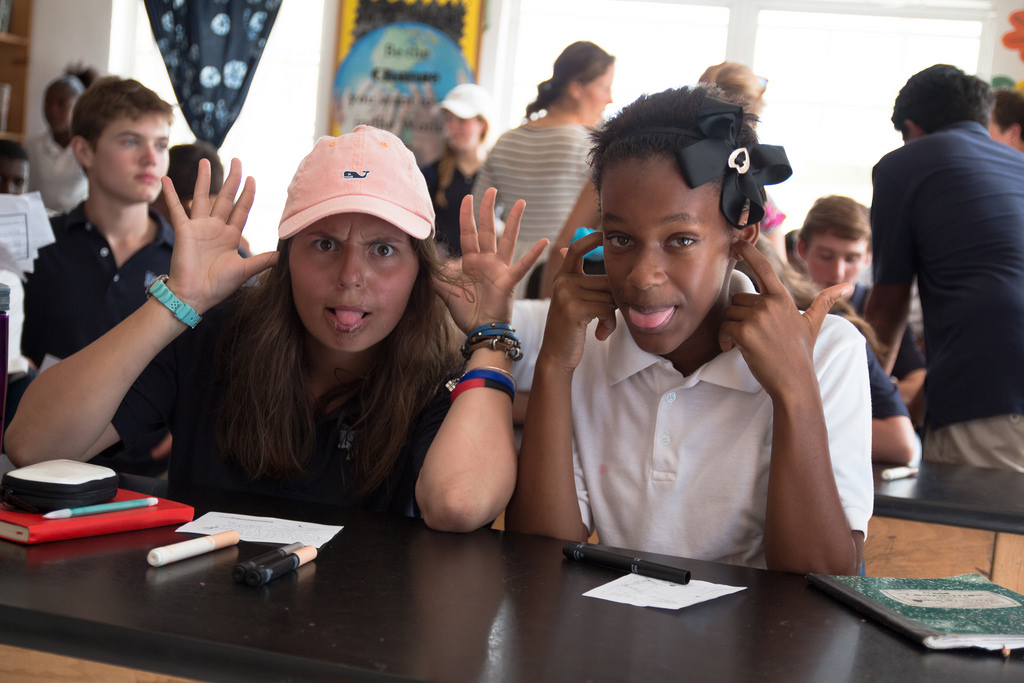 We went around to three stations to play games and get to know our buddy a little more. The first station a character or thing was put on our back without us seeing and we had to figure it out.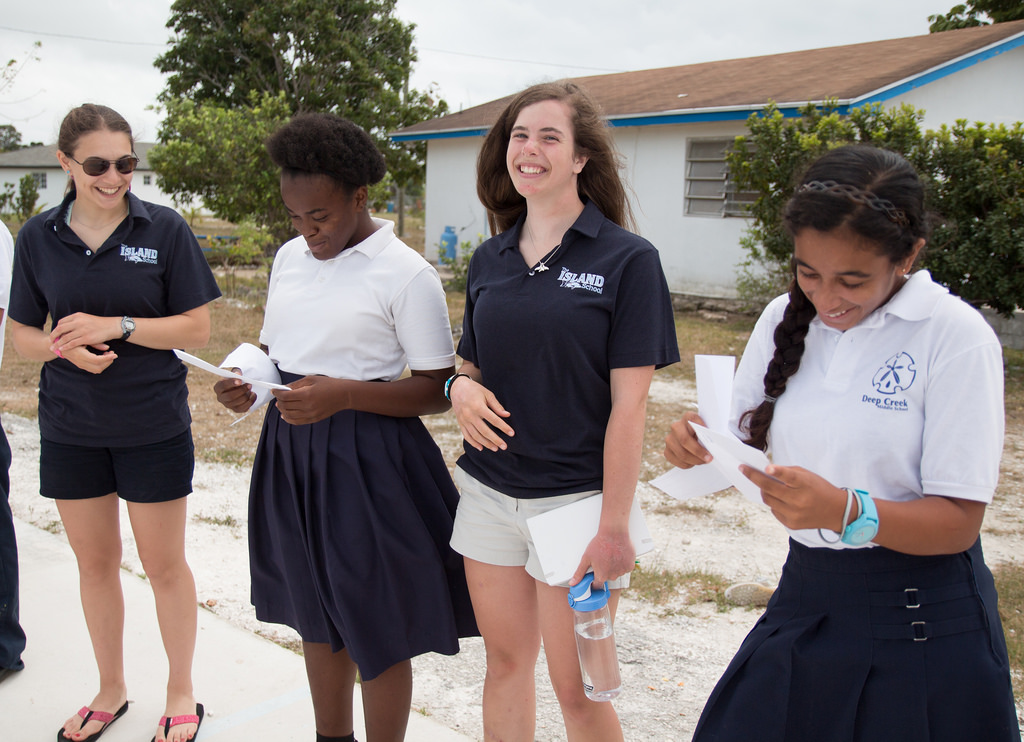 At the second station we played drama games like the mirror game where we had to make slow movements so the other can follow.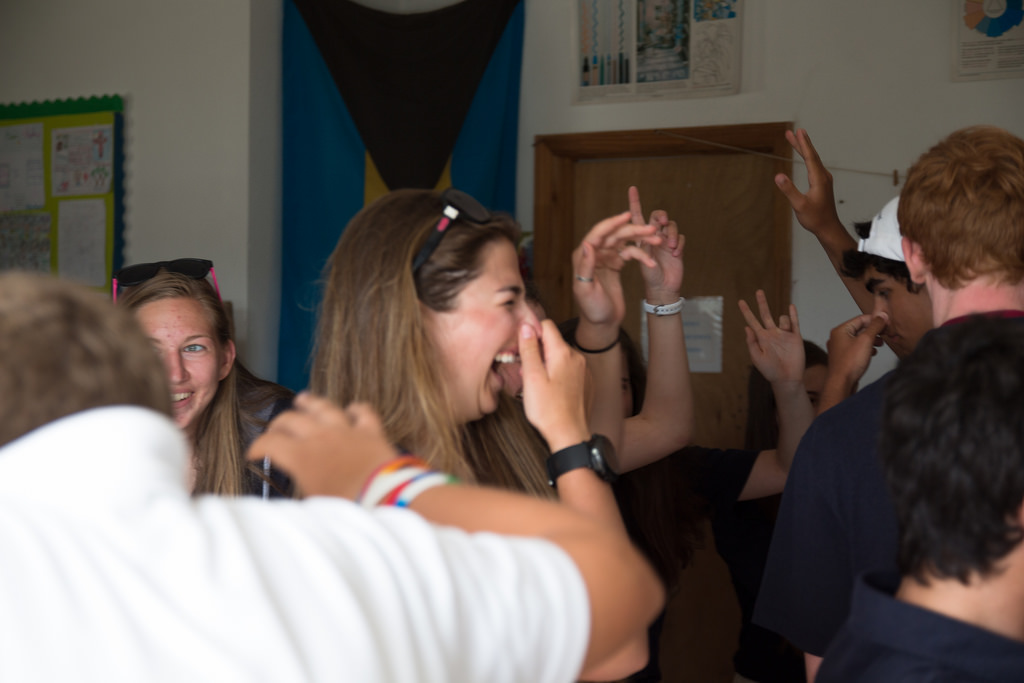 The third station was where we all got a map of the others country and showed them where we live and talked about the different activities in our towns.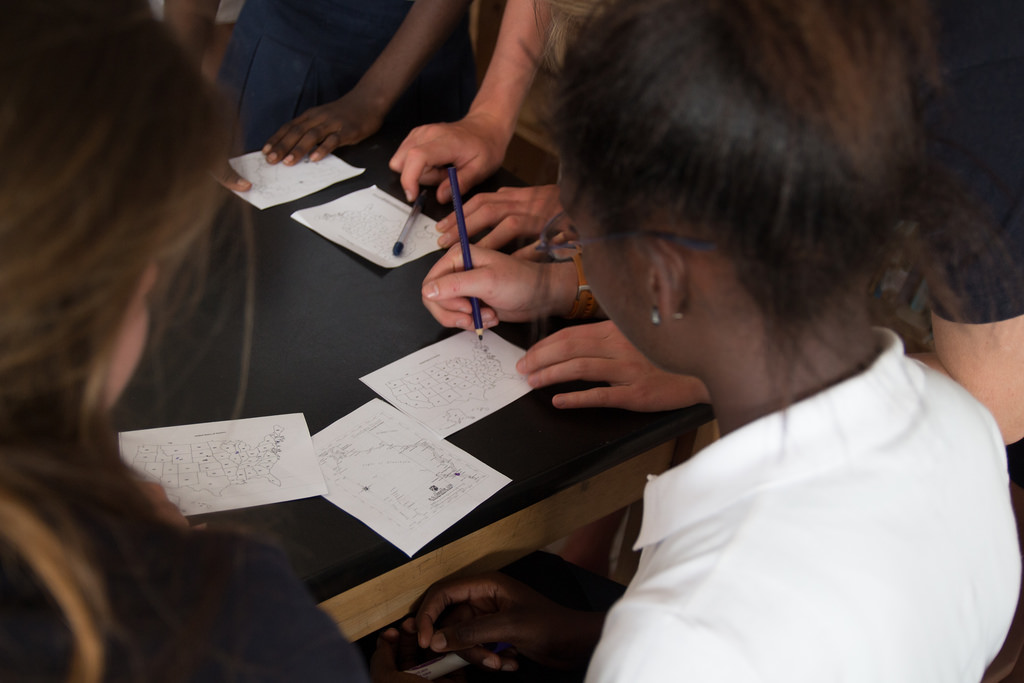 After going to all of the stations our buddies got into their groups and explained the service projects they came up with and were passionate about. Some of them were about stray dogs, child abuse, lack of food and cutting down the invasive Casaurina tree. Each ninth graders plans a project and gets the help of an eighth grader and a seventh grader.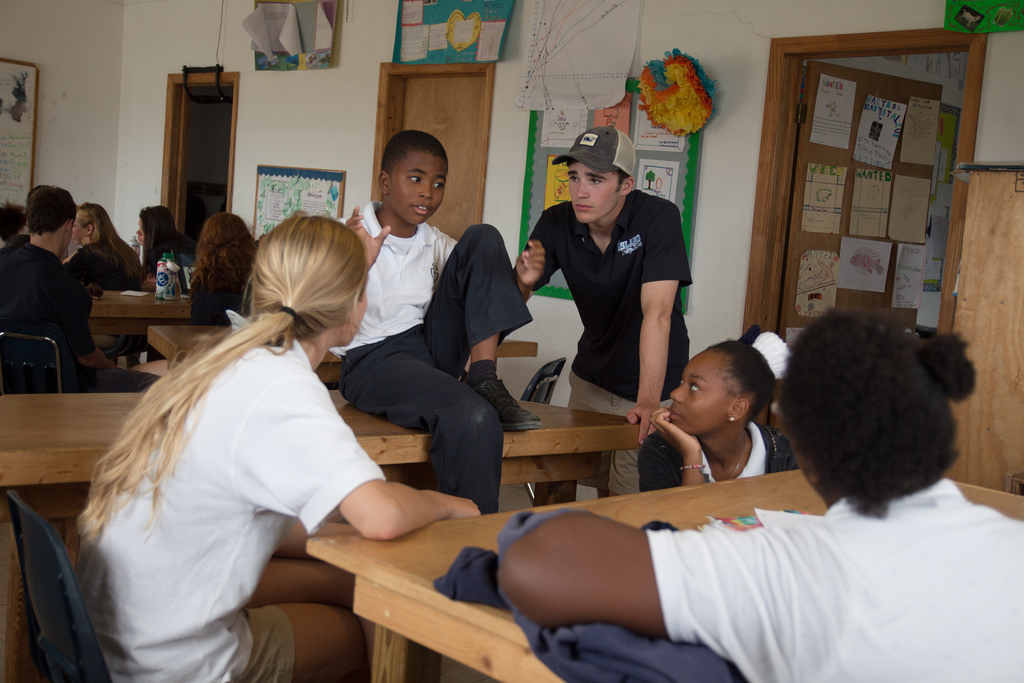 After bonding with our buddies they had to get to advisory so the Island School students stood in a circle and went around saying what was the most special part of our time with our buddies. As hard as it was to leave we were excited to go on a trip to the beach!
By, Olivia Wigon