This past weekend The Island School hosted the SEA Change Youth Summit with musician, Jack Johnson and 5 Gyres to raise awareness about the impacts of plastic pollution in the ocean and to inspire young students to be advocates for change. 34 Students gathered from Abaco, Grand Bahama, New Providence and Eleuthera as well as a school group out of New York and another student from Jamaica.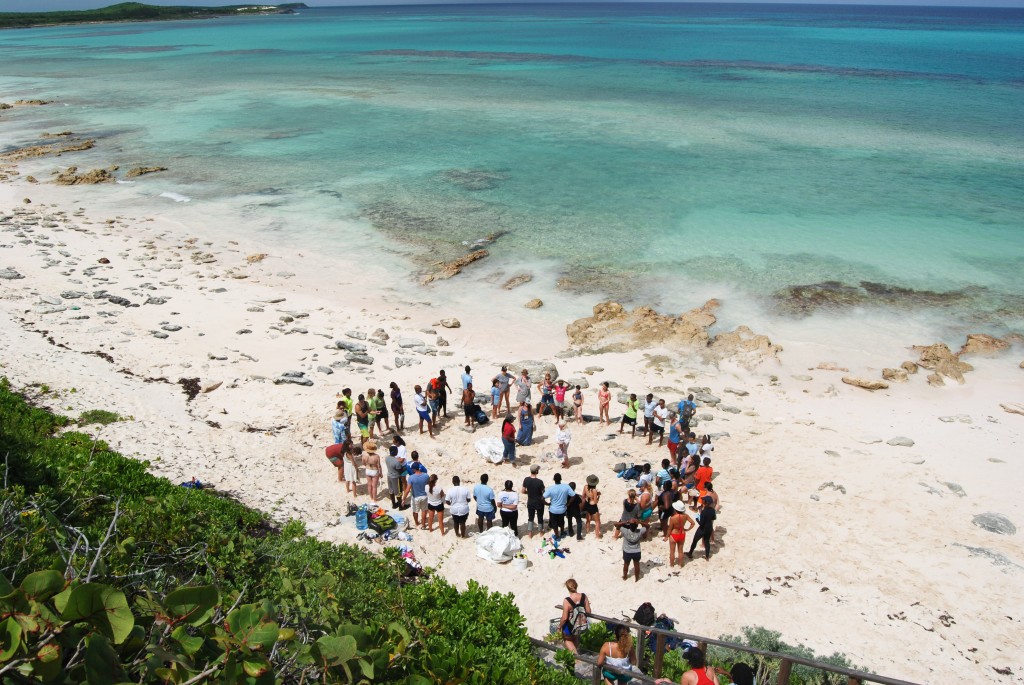 As part of the kick-off for the weekend on Friday June 5th, Jack Johnson took part in a designation ceremony to become a Goodwill Ambassador for the United Nations Environment Programme (UNEP). The designation was timely as last Friday marked World Environment Day, a UN flagship event encouraging worldwide awareness and action for the environment, celebrated in over 100 countries.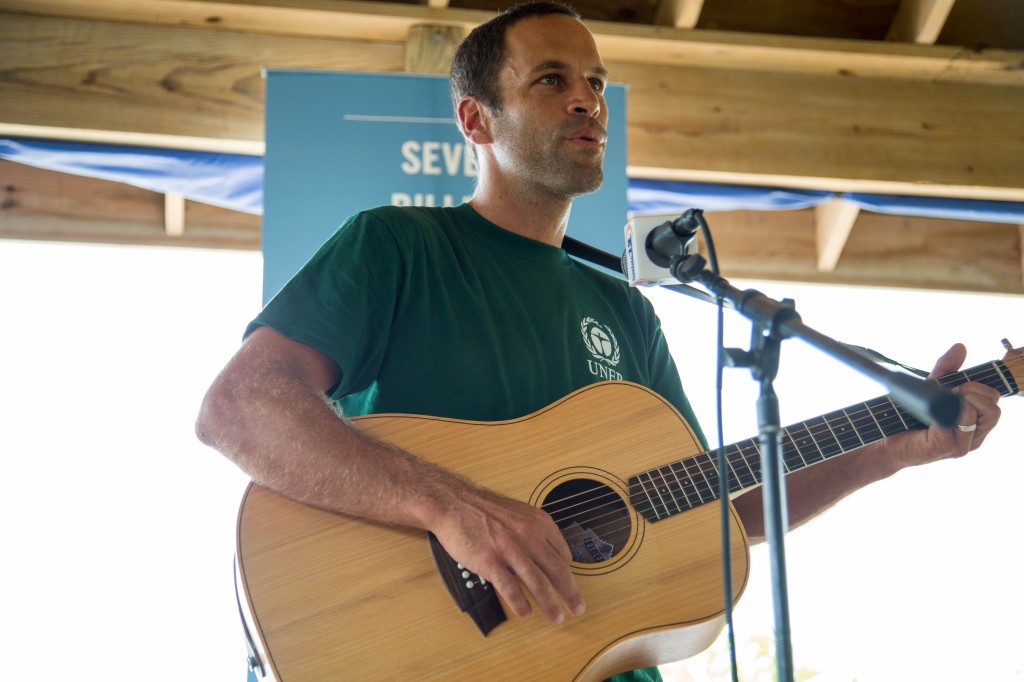 Included in the kickoff to the festivities hosted on The Island School's campus were remarks from Chris Maxey, founder of The Cape Eleuthera Island School, Anna Cummins and Marcus Eriksen, founders of the 5 Gyres Institute and Celine Cousteau, film maker, environmentalist and daughter of ocean explorer Jean-Michel Cousteau and the granddaughter of Jacques Cousteau. Also in the line up was Kristal Ambrose, founder of Bahamas Plastic Movement and Minister of Education, Science and Technology, The Hon. Jerome Fitzgerald.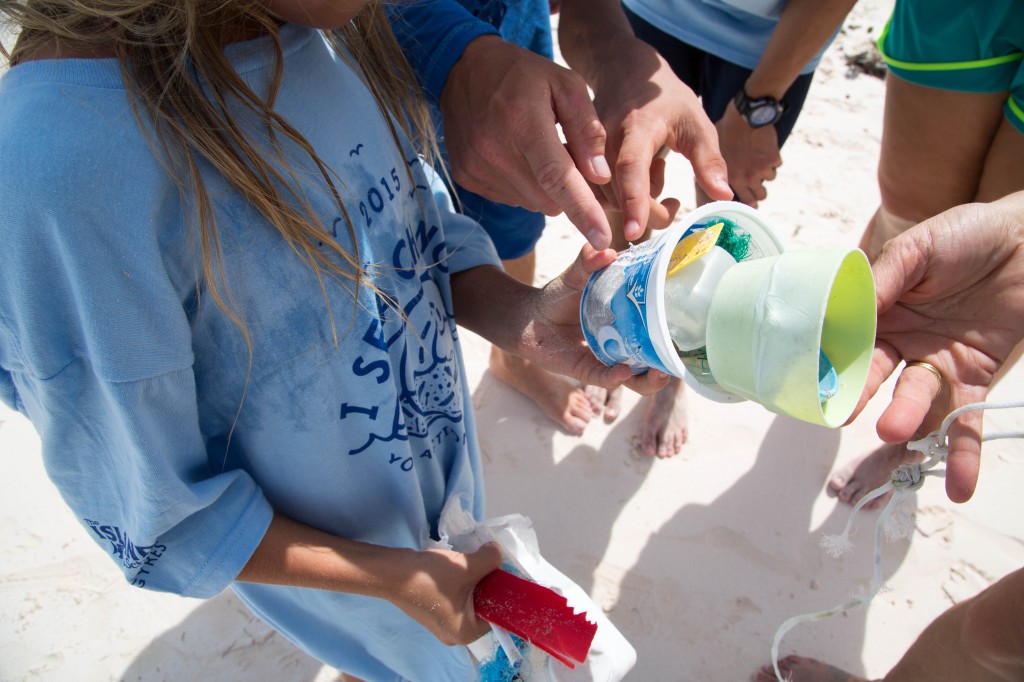 The first day of the Summit centered around raising awareness on the issue of plastic pollution so that the students could create their own solutions based on the stories and information they'd received. In the afternoon students, facilitators, Jack Johnson and visiting UNEP representative, Naysan Sahba visited a local beach to do a clean-up lead by Kristal Ambrose. The day finished with a Junkanoo, cultural activity lead by Art teacher and Space to Create founder, Will Simmons in which Summit attendees, Island School students and Jack Johnson created original songs about plastic pollution to the Junkanoo beat provided by the visiting South Eleutheran students from Preston H. Albury High School.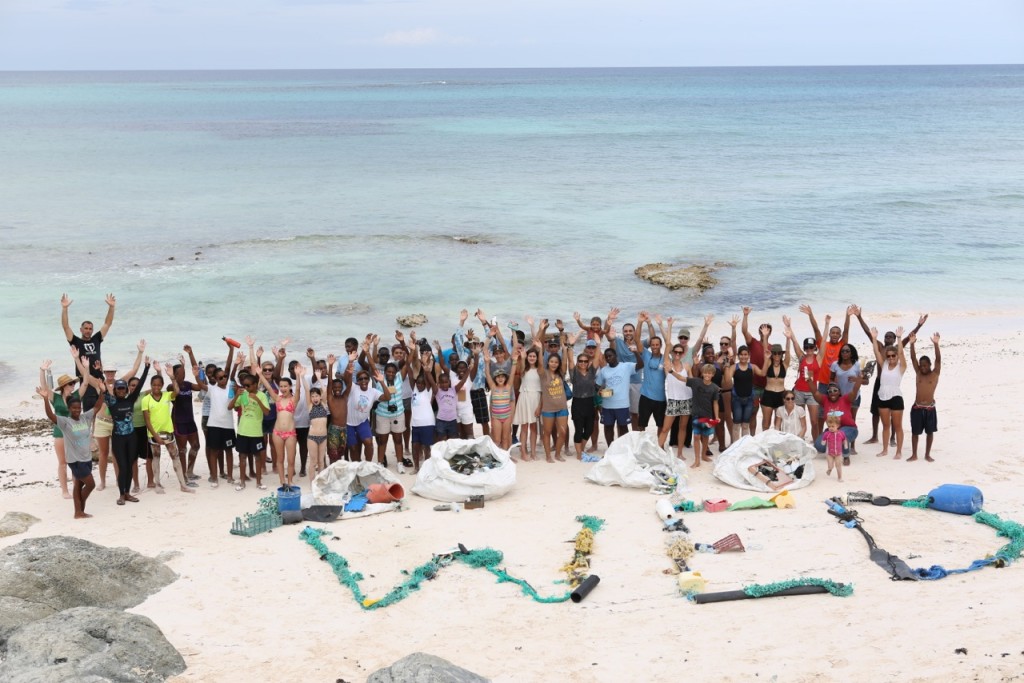 The second day began with a workshop on how to reduce single-use disposable plastics in the household. Students were given tips and tools on how to make their own toothpaste and steer away from buying highly packaged products and personal care products containing plastic micro-beads. After lunch, David Stover, co-founder of Bureo Skateboards told his story of making skateboards from fish netting found in the ocean and beaches of Chile. The students then sifted through their findings from Friday's clean-up to create a symbolic SEA Change eye sculpture out of plastics with Dianna Cohen, founder of Plastic Pollution Coalition. The sculpture was then showcased at the Deep Creek Homecoming where Summit attendees enjoyed a plastic free event thanks to a donation by World Centric for all food packaging. Recover also pitched in with a donation of t-shirts for the homecoming made from recycled plastic bottles.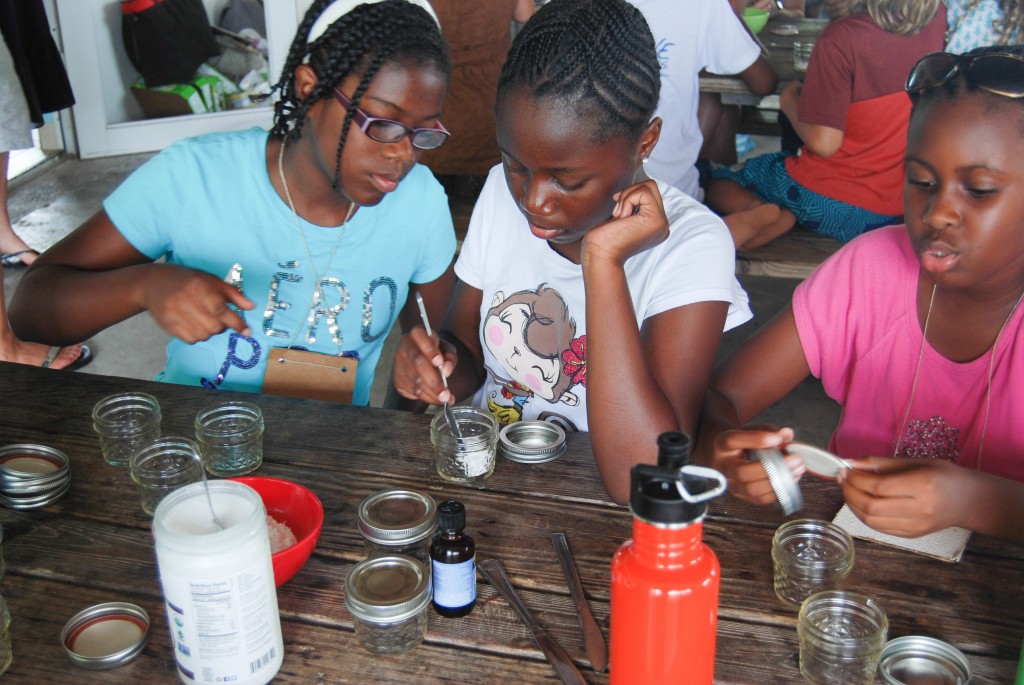 The last day of the Summit was spent teaching the students how to tell and share their own stories and to create their own solutions. Facilitators and visiting activists, scientists and artists participated in group discussions on how each student could make a change in their home, on their island and in their country. The day ended in a closing ceremony with music by local band, The Rum Runners, as well as Jack Johnson, who performed alongside local and visiting musicians and even played a tune with two Island School students.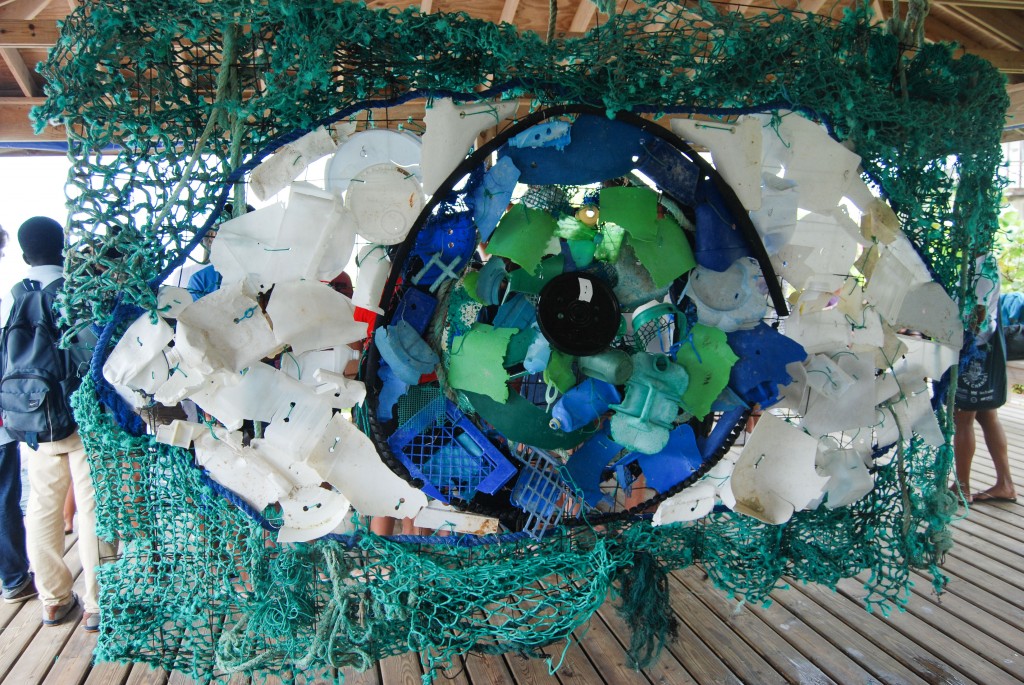 Summit organizer, The Island School's Brittney Maxey, was blown away by the energy coming from the young students. "This is a historical event not only for us at The Island School and the island of Eleuthera, but also for The Bahamas and other island nations as a whole. We are sending these motivated young people back out into the world equipped with the tools to make a difference in their communities. The Island School's mission is leadership affecting change and this weekend embodied this belief not only for the students but for the island of Eleuthera. We are a small place making big change."
Thank you to event supporters: Johnson Ohana Charitable Foundation, AML Foods, Cape Eleuthera Resort & Marina, Recover, World Centric, From the Bow Seat, Bahamas Waste Limited, Cable Bahamas, One Eleuthera, The Muggia Family and Kim & Floyd Wilson.