Breaking the surface of the water, we pulled off our masks and cheered as loudly as we could. K1 and K2 had just received their SCUBA certification! For the past three days, the two groups have worked tirelessly to master all of the required skills to be eligible to graduate to PADI Open Water Divers. Congrats everyone, well, everyone in K1 and K2 that is!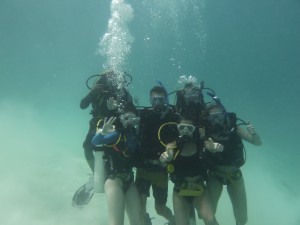 While K1 and K2 were mastering their SCUBA skills, K3 and K4 had the pleasure of having their first class! After a fun filled morning of discussions, K3 and K4 had a first hand go at Querencia, an alone time for individuals to reflect on their experiences so far.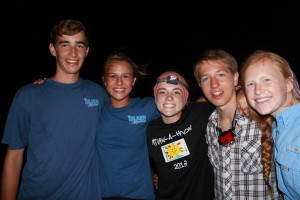 By evening time, K1, K2, K3 and K4 were finally united again to celebrate the 4th of July! Armed with cameras, we progressed to the Boy's Dorm Beach to end the night with a BONDINGfire. Our Island School term warmly welcomed Camden Hills and Ocean Side schools who will joinging us on campus for the next ten days! After a very long photo-shoot, with many blinding flashes, we roasted marshmallows and set off fireworks. #USA
Calling it an early night, we all went to bed tired and excited for a new day!
Your Caciques of the Day,
Celeste and Nick