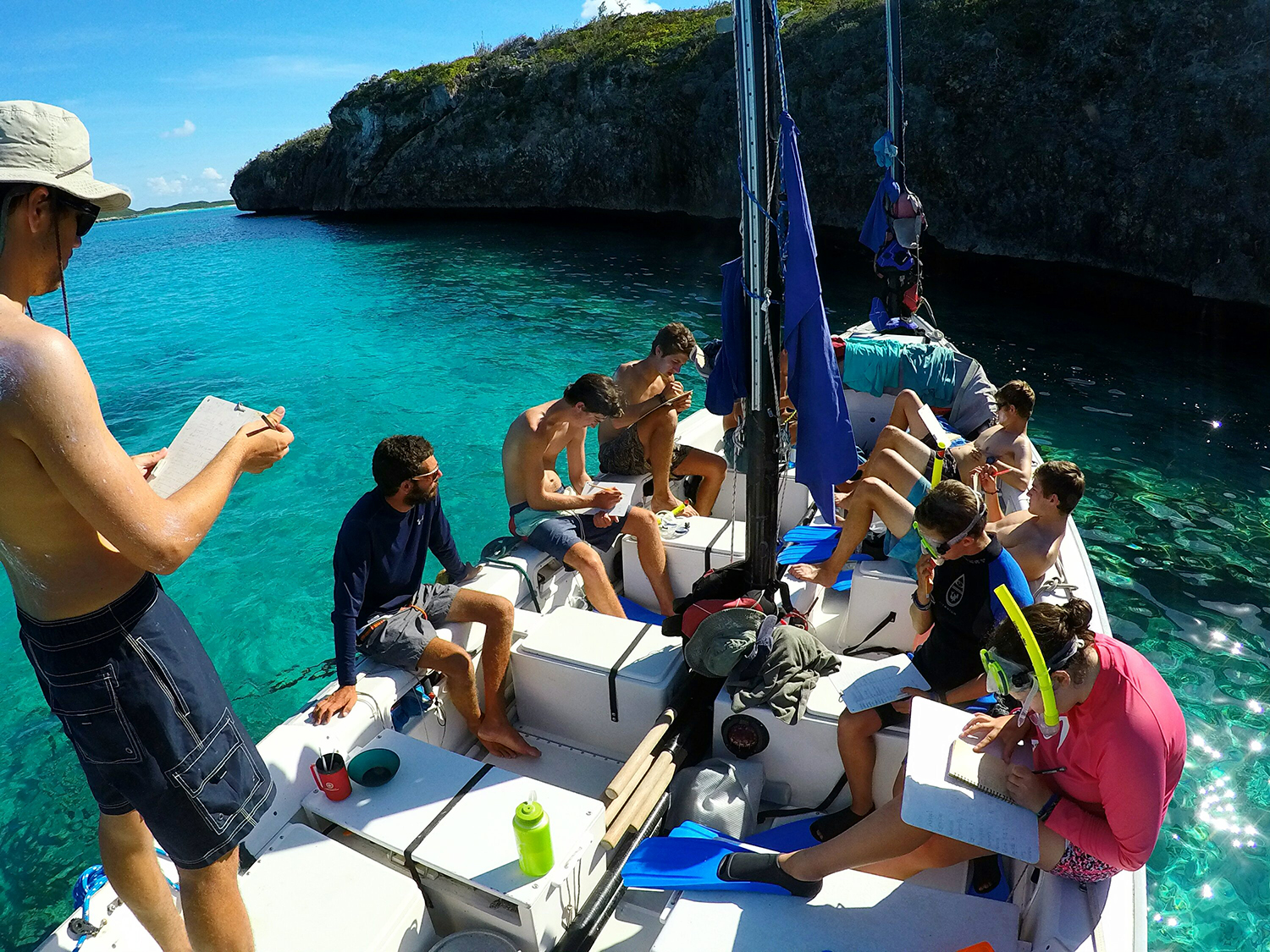 Though it has only been a few days since our last check in, the crews of the Eliza Sue and Avelinda have accomplished and experienced a lot since our stop at Soldier Cay. Surveys have been conducted by both the reef fish and elkhorn coral research teams at multiple sites within the Exuma Cays Land and Sea Park. The large elkhorn colonies and populations of reef fish at Cambridge Cay and Rocky Dundas provided the perfect opportunity for the teams to put their research skills to use, and snorkeling these vibrant reefs was an incredible experience. We also had the opportunity to snorkel into two caves on Rocky Dundas which were an amazing display of the geology of The Bahamas. During the night following our big day of research, we rafted the two boats together so the two crews could share dinner and enjoy a lesson on stars from Sockeye.
Yesterday we got news of a cold front heading our way which would bring rain and potential thunderstorms, so both boats sailed to a protected cove on the southern end of Pipe Cay and hunkered down beneath our tarps for the day. After a few hours of reading and playing word games, the skies cleared enough for some snorkeling and island exploration. As one group explored the driftwood strewn beach, another snorkeled the rocky shoreline where we successfully captured a lobster (which provided a delicious appetizer for the crew of the Eliza Sue) and swam with a nurse shark. Before dinner, Andrew gave us an informative lesson on weather so we could better understand phenomena like cold fronts and low pressure systems.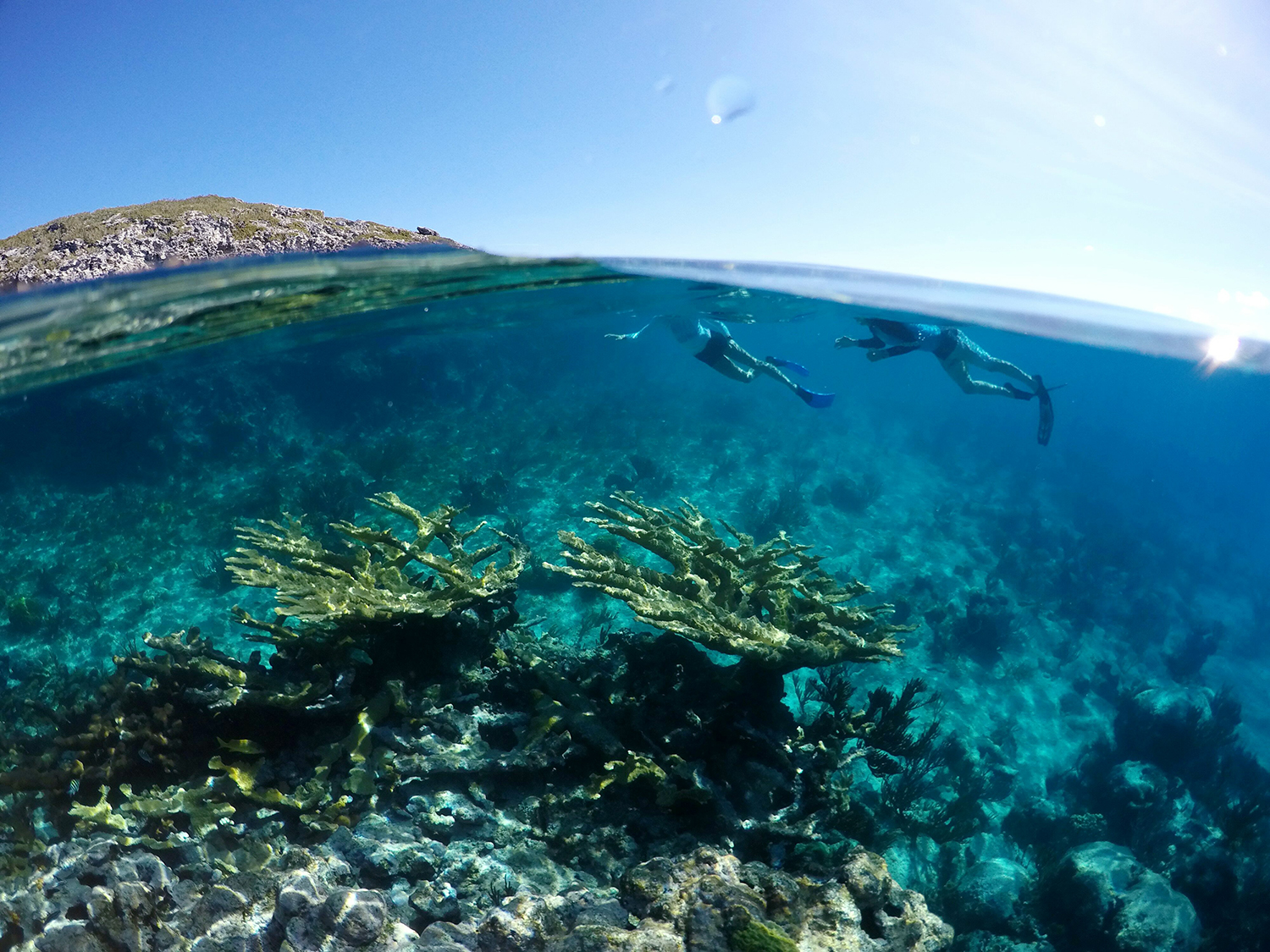 Today our crews are re-energized after our relaxed storm day and are ready for more sailing in the sunny and breezy weather that the cold front brought once the rain had passed. We're looking forward to restocking whatever fresh produce we can get at Black Point and then beginning our journey back north and the adventures that will bring!