Thus far, my experience at the Island School has been nothing short of amazing. From SCUBA diving to exploring acres upon acres of untouched jungle, I couldn't ask for much more out of a school program.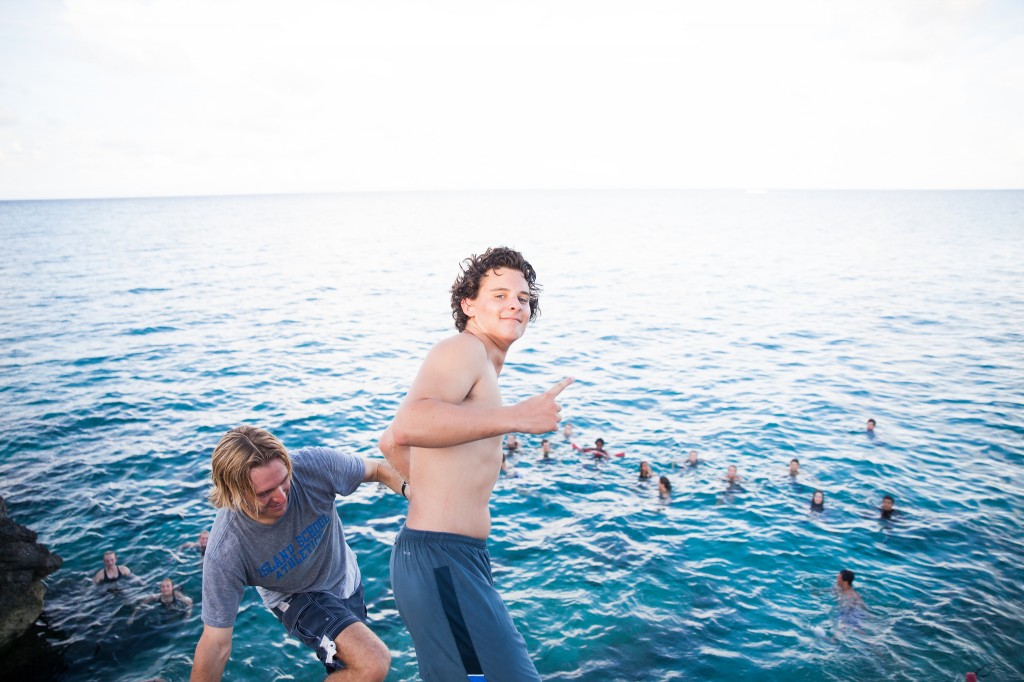 Exploration time is easily my favorite part of the day. It makes up for waking up at 6:20 am, doing 80 minute runs, and having at least 6 hours of classes every day. For exploration time, there is a myriad of activities to do. When I can, I go to the Marina Store at the Cape Eleuthera Resort to get my fixing of sugary goods that we can't get on campus. Typically, I get Nutter Butters, Cracker Jacks, and a yellow Gatorade.
On weekdays, after the Marina Store excursion, I go to Sunset Beach. Sunset Beach is a beautiful beach where many Island School students go. We relax, swim, and eat our sweets. Although there are no waves, it is awesome to chill in the water for an hour with no worries in the world. Also, there are beach lounge chairs, supplied by the resort, which are always nice to lay on and sun bathe after getting out of the ocean. Sunday, however, is a totally different story.
On Sunday the students are granted a full day of exploration time. I usually wake up at around 8:30 on Sundays and go to the local restaurant "Pascals." Pascals is a nice, quaint breakfast place where most students spend at least an hour on Sunday morning. I usually get a loaded omelet and a couple cups of coffee; both of which are amazing. Another plus of Pascals is that it is air conditioned, which is always a treat. After Pascals, it is time to explore.
There is always a new place to explore. For instance, I went to High Rock last week. Many students go to High Rock to jump off the mini cliff with their friends and a faculty member, but I went to explore the under water caves. I walked approximately 200 yards from the opening of High Rock to these legendary caves. Jack, Mikey, Alex, and I climbed down the rocks into the beautiful blue water. After observing several fish, we swam under some large rocks into these caves. First, I was afraid to swim under the rocks but my friends encouraged me. After swimming for a few seconds I began to see a bluish light above me. We were inside an air pocket in this cave. I, along with my buddies, were amazed. Also, it is very fun to take a bike ride, off trail, into the jungle.
I just want to let Mom, Dad, Kackie, Grant, Weebee, and Fuff know that I am having an amazing, once in a lifetime experience here and I absolutely love it. I just want to thank you all for allowing me to partake in this amazing experience. I love you guys and I miss you greatly.
Edward, Eddie, Liam, Will, Andrew, Jack, Nick, Markar, and Chase, I am really missing hanging out with the boys and can't wait to hang out with you guys when I get home.
Dakota, thank you for telling me about this place and persuading me to apply. Everything you said was right.
Overall, the Island School is an amazing place and I am dreading the fact that I only have 40 days left. This place is unlike anywhere else.