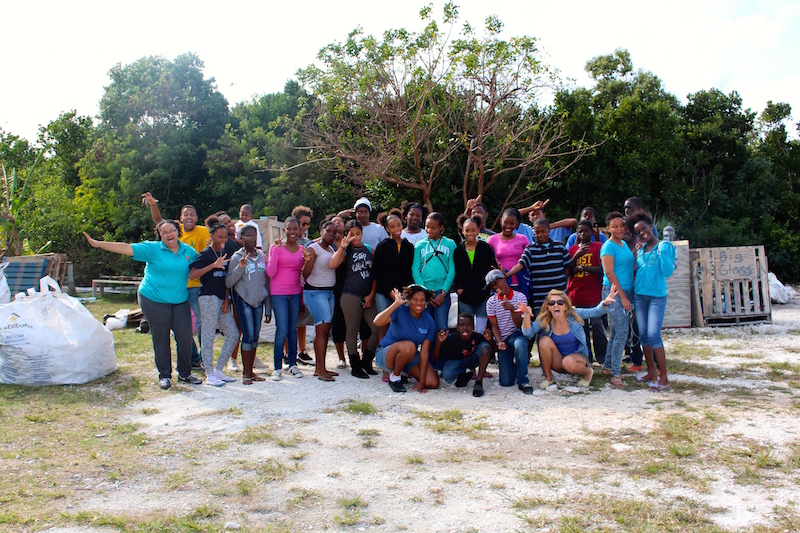 This past Saturday, the Deep Creek Middle School Early Act and Eco Club teamed up with Preston Albury High School's newly formed Eco-club to sort plastics 1, 2, and 5. It wasn't the prettiest job sorting plastic bottles, food containers, and removing bottle caps from a few hundred bottles, but we made it fun with a competition between 3 groups to see who could sort the most!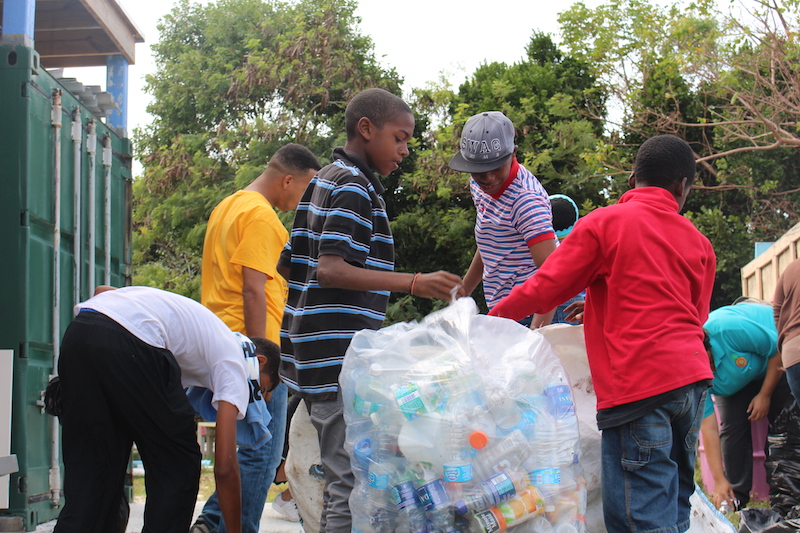 All plastics will be sent to Cans for Kids in Nassau and then sent to the States for recycling. Cans for Kids is a Bahamian non profit that recycles cans, and now plastics as well, to raise money for schools and youth organizations. This event was an effort to spruce up the recycle center at the South Eleuthera Emergency Partners, SEEP, in Tarpum Bay to implement a One Eleuthera grant funded recycle program in schools in South Eleuthera in the next few months.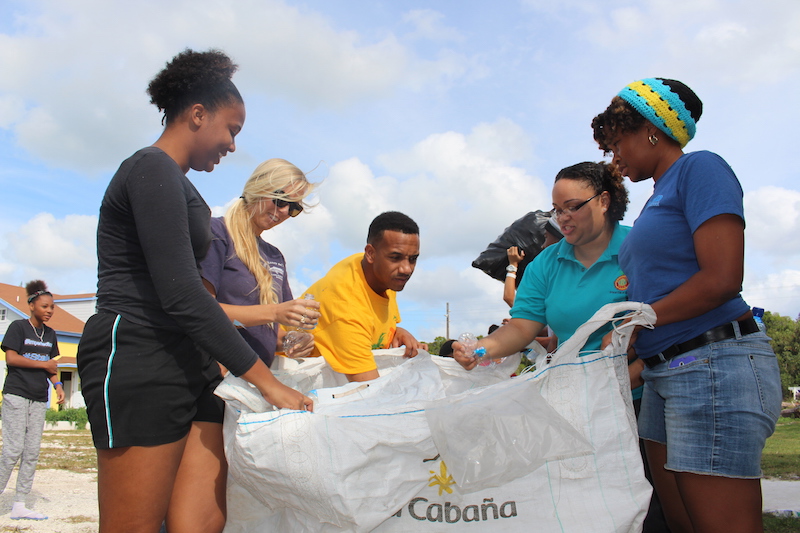 We had 22 students from both schools and 9 adults from One Eleuthera, Cape Eleuthera Institute, Deep Creek Middle School, Rotaract Club of Eleuthera, and the Rotary Club of Eleuthera.