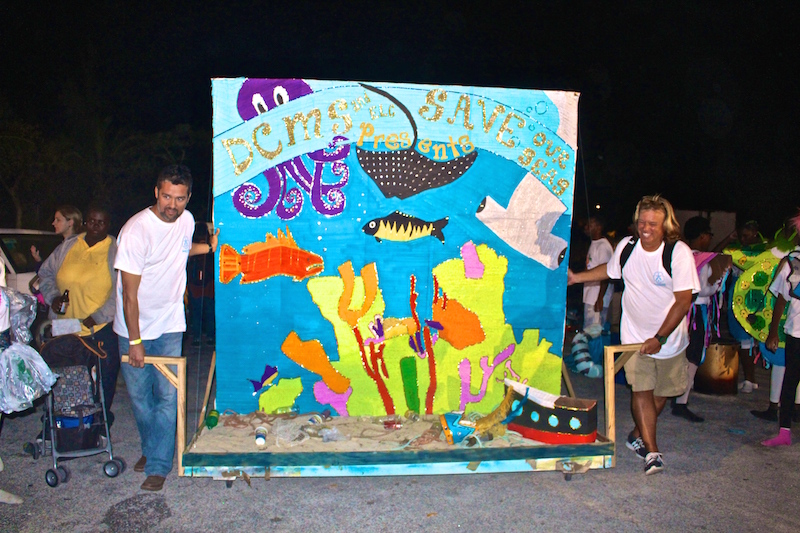 This year, Deep Creek Middle School students chose to tackle a bigger issue when planning their Junkanoo theme. Graduating students in grade 9 brainstormed a number of creative and colourful ideas, but finally settled on the title, "Save our Seas." The idea was inspired by Grade 9 Destinee Outten's up-cycled fashion design: a plastic bag skirt fastened by a colourful band of Capri Sun juice bags. We decided to run with the idea by combining traditional Junkanoo materials like crepe paper, glue, cardboard, wire  and glitter with reusable materials, like beach plastic, plastic bags and Capri Sun containers. Ultimately, the students would be wearing an environmental awareness campaign.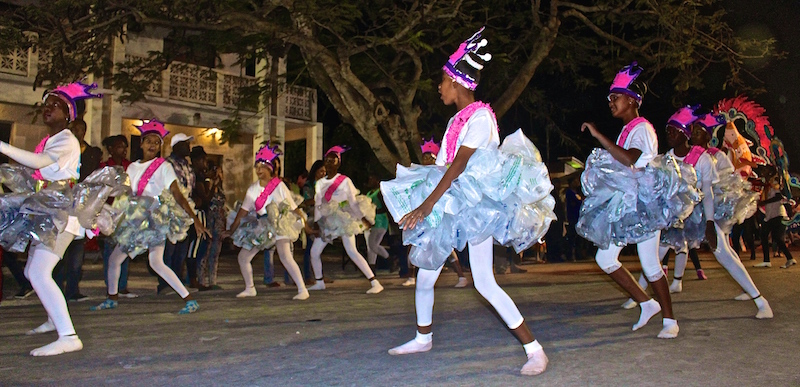 The grade 7 girls evolved into Plastic Pollution Princesses, adorned with plastic tutus, hot pink sashes and purple crowns. The grade 8 and 9 girls transformed into Bahamian sea species: turtles, sharks, jellies, sea stars and eagle rays. The drummers wore the nation's colors of gold, blue and black, as Bahamian sea kings.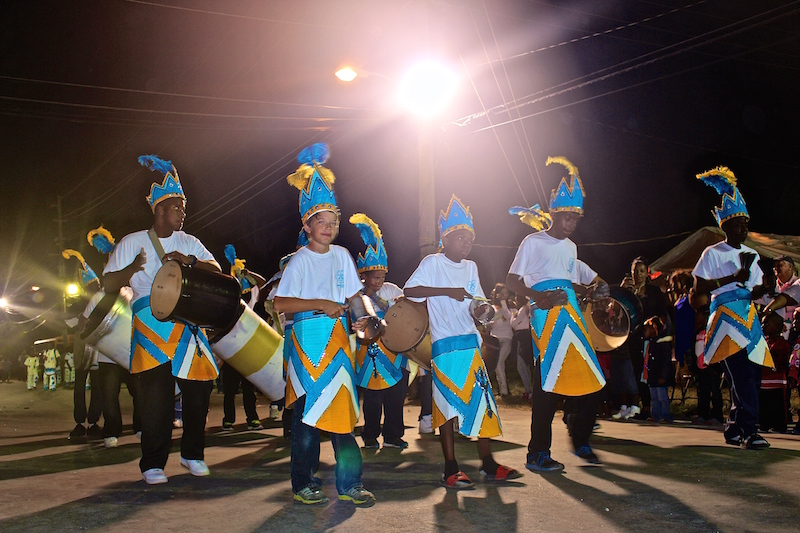 Our free dancers wore costumes that were meant to raise awareness of overfishing practices. One of our dancers wore a "Responsible Fishing" shoulder piece, with images of spiny-tailed lobsters and closed fishing dates. One free dancer wore a massive conch costume; another wore a spectacular invasive lion fish piece.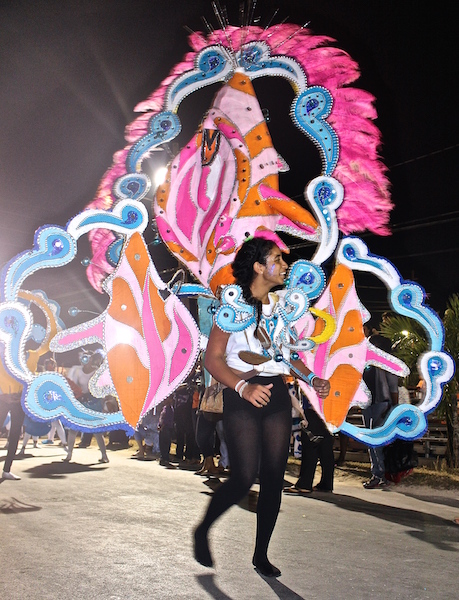 Overall, the night was a huge success. The kids invested an incredible amount of energy and enthusiasm into their performance!