Tuesday, October 14, marked Day #50 of our semester, as well as the second day of 8-day Kayak trip rotations. On Monday, one quarter of the students left for their 8-day long kayak trip, and another quarter went on their down-island trip. The remainder of the students stayed on campus and had regular classes. During our study hours one of these nights, we were given the opportunity to go on a night dive. During the night, many creatures of the ocean that normally don't show themselves during the day are out. The group that I was in saw two spotted moray eels, a massive spiny lobster, and several lionfish while the other group saw an octopus. Although these larger animals were interesting, the best part was when our instructor told us to turn off our lights and wave our hands around. When we did, many bioluminescents appeared, and their small yellow glows filled the space around me.
Jamie Frost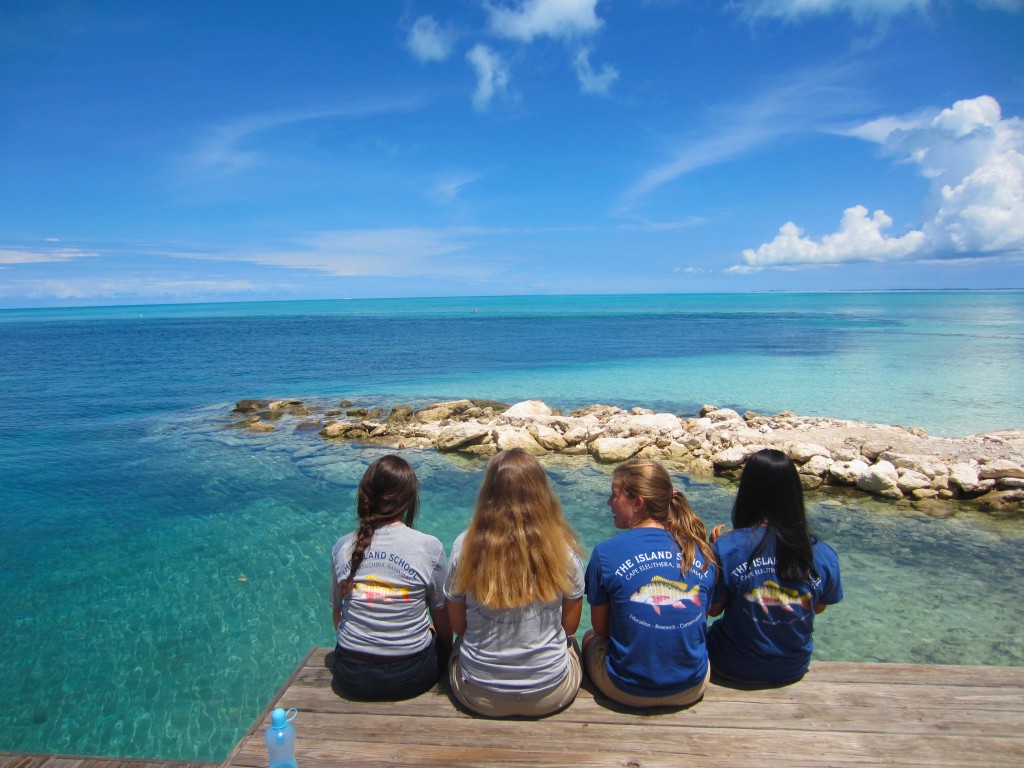 Coming into this semester, I knew it was going to be hard to leave. Because so many people from my school go to The Island School, I have seen dozens of kids come home and be absolutely depressed for weeks on end. Before coming, my mom told me several times that I shouldn't be sad when I get home, just be happy that I got to come here and have the best experience of my life. I took that to heart and genuinely tried to convince myself that leaving wouldn't be as hard as I thought it would be and that coming home would be exciting and long awaited. However, that attitude quickly changed upon arriving on campus and meeting all the inspiring people here. Just a few days ago, half of the students left on 3-day down island trips and 8-day kayak and solos. Even though we only had to say goodbye to each other for 11 days at most, it was hard to watch everyone embark on their journeys. Being on campus with only 26 of the 52 of us is weird. It is quieter, calmer and not having everyone here makes it feel empty because of how close everyone has become. However, it also presents a good opportunity to get to know a smaller group of people. Everyone here is so excited for the rest of our friends to return to campus so that we can make the rest of this semester as incredible as the beginning. It is going to be hard to leave this place, but we still have 48 days to make the best of our experience here.
Melinda Edie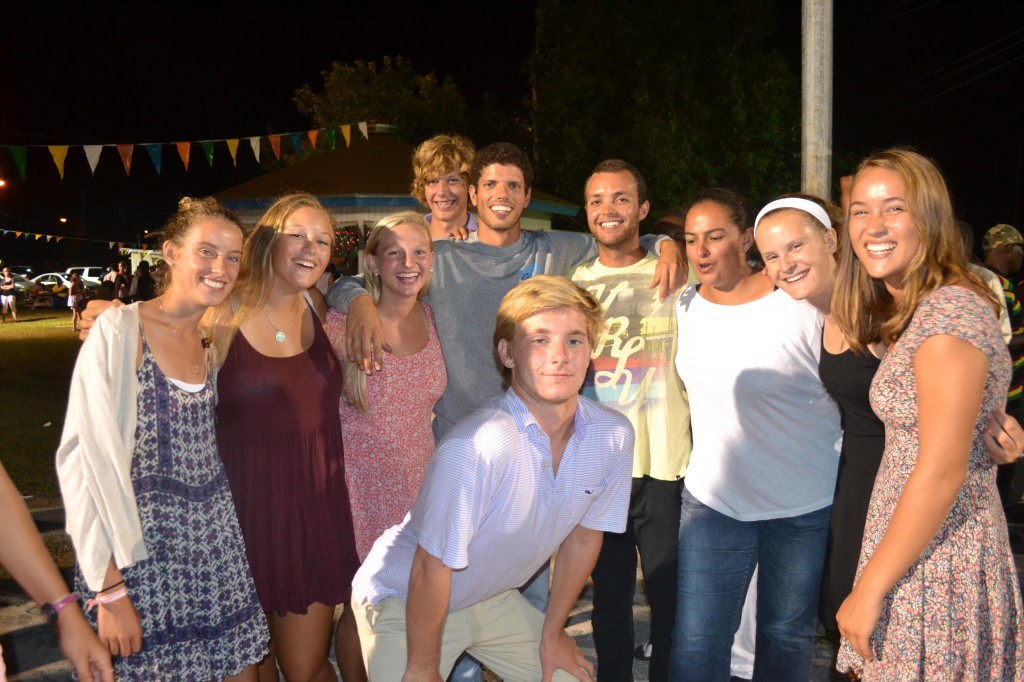 Last Saturday night was our last weekend together before kayak rotations. It also happened to be the Wemyss Bight Homecoming, so we all piled into the bus and made our way 30 minutes down the island to the settlement of Weymss Bight. Once we arrived we made our presence known as we moved directly for the food stands and then to the dance floor. Wemyss Bight was where I spent my settlement days earlier in the semester so it was fun to wave hello to the people whom I had spent the last few Saturdays getting to know. Some of the Deep Creek Middle School students attended the homecoming and throughout the night we were giving high fives to our buddies and dancing with them. After the homecoming we came back to campus and everyone hung out in the boathouse. Sunday marked our last day together as a whole group. Everyone rushed to finish homework and jam in exploration time while packing for down island and kayak trips. Some people went to the beach, others explored the inner loop, and perhaps the most popular was going down current cut for the last time before it closed for the season due to sharks. Sunday night at dinner everyone had a letter waiting for them to be opened during their 48 hour solo. Earlier in the week we had all drawn a name, and we were given the task of writing a letter to the person whose name we drew. Everyone got really excited about the letter and many people not only wrote the person they had been assigned but also other friends. Monday morning was full of hugs and goodbyes, and gave us a taste for how it may feel to leave everyone at the end of the semester. As those of us with academics first waved goodbye to the kayakers as they left boathouse cut, it finally began to sink in that wouldn't all be together for the next three weeks. Despite the fact that we will all miss being together, everyone is super excited for the upcoming trips and confident that when we do come back together, the community will be closer than ever.
Sierra Welly