Every summer, The Cape Eleuthera Island School welcomes a number of talented and driven young Bahamians to campus, offering them an opportunity to work closely with The Island School and the Cape Eleuthera Institute's staff and researchers through our Summer Apprenticeship Program. Meet this summer's apprentices: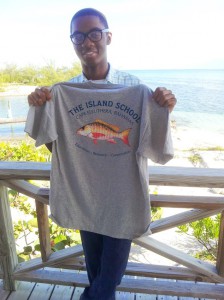 Hi, my name is LeDante Johnson, a community member of Tarpum Bay. It is with great honor that I accept the task as administrative apprentice and join the team here at The Island School. I'm 16 years old and for most of my life I've been interested in medicine and the amazing work that doctors do, that's why my biggest dream is to become an Anesthesiologist. Working here will help me as well as the other apprentices to gain experience in the workforce so that we will be better equipped to face life's challenges on our own. Before I came here as an apprentice I had already had many experiences at The Island School because of my attendance at the Deep Creek Middle School. I can assure all of the members here that I will always put my best foot forward and perform that tasks that are given to me to the absolute best of my ability. Thank you guys so much for this awesome experience!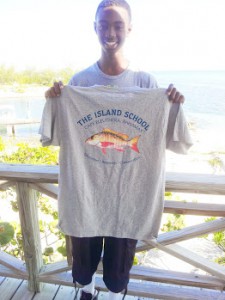 My name is Michael Coleby, I am sixteen years of age and I live in Wemyss Bight on the island of Eleuthera. I have lived here for four, going on five years. My mother's name is Shantaire McKinney. She is a part of the accounts team here at the Island School. I am the oldest of three children. When I relocated to Eleuthera, I was awarded the exciting opportunity to attend DCMS. The experience at the middle school was wonderful and I made some great memories there. I attended DCMS for two and a half years before moving forward to Preston H. Albury High School. My hobbies include playing sports, especially Basketball and Tennis, I also love playing video games. This is just a brief biography of me I encouraged everyone to chat with me and get to know me better. Also I must say thank you so much for choosing me as your new facilities apprentice.
Hello, my name is Jermaine Sands. I am a 6 feet tall 19 year old guy who's smart, outspoken, determined and loves to laugh. I presently attend the College of The Bahamas where I'm studying to obtain an associates degree in mechanical engineering. In my spare time I love playing basketball, running, fishing and listening to music. As a little boy growing up I would go out to the airport with my grandmother and watch the airplanes as they landed and took off. It was then that I knew that was what I wanted to do, fly airplanes and become a well renowned pilot. So until then I'll keep striving for excellence.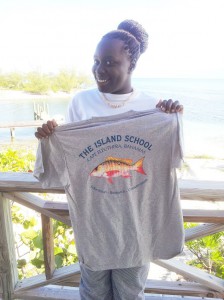 My name is Kendeisha Beatrice Forbes. I am seventeen years of age and I'm going into the twelfth grade this fall. My passion is cooking and I absolutely enjoy working in the kitchen! I recently did a culinary training course at Lincoln College in West Palm, Florida where I learned  many cooking skills and techniques. I also won first winner up in the Young Chef competition here in Eleuthera. I love to create new and exciting recipes, I recently made a Sapodilla Cheesecake that honestly, tasted heavenly. It has now become one of my signature dishes. When I graduate from high school, I would love the opportunity to go to culinary school and become an executive chef! Not only do I enjoy cooking but I also enjoy eating great food, dining at fine restaurants and meeting new people.